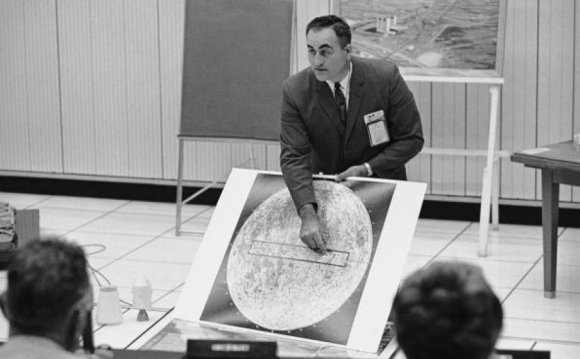 The official NASA portrait of astronaut Lisa M. Nowak, mission specialist. NASA hide caption
toggle caption NASA
The official NASA portrait of astronaut Lisa M. Nowak, mission specialist.
NASA
Shuttle pilot William "Bill" Oefelein at the Kennedy Space Center in December 2006. NASA hide caption
toggle caption NASA
Shuttle pilot William "Bill" Oefelein at the Kennedy Space Center in December 2006.
NASA
Lisa Marie Nowak, a mission specialist in NASA's space shuttle program, was arrested early Tuesday morning at Orlando International Airport for a kidnapping plot in what police are calling a love triangle among astronauts.
Nowak, 43, wore a wig and a trench coat as she stopped U.S. Air Force Capt. Colleen Shipman, 30, in the airport parking lot. She asked Shipman for a ride, or to use a cell phone, and when the woman opened her car window a crack, police say Nowak directed pepper spray at Shipman's face.
Nowak told police she was going to use the BB gun they found in her car "to entice Ms. Shipman to talk to her" about her relationship with Navy Commander Bill Oefelein, 41, according to a story in the Orlando Sentinel. Police added a charge of attempted murder later on Tuesday.
Nowak wore diapers on the almost 1, 000-mile drive from Houston to Orlando so she wouldn't have to stop, the Sentinel reported.
Both Nowak and Oefelein are among the 107 astronauts who work at Johnson Space Center in Houston, spokesman James Hartsfield told NPR. Shipman is not an astronaut and is not a NASA employee.
"As with all civil service agencies, we do not monitor private lives, " Hartsfield said. "Many of the astronauts, though, are active members of the military. The military does have additional rules on conduct."
Lt. Tommy Boyce, a spokesman for the Navy, said unless Nowak's status with NASA changes, she's still an active-duty Navy captain. Any discharge or punishment under the Uniform Code of Military Justice will wait until after the disposition of her criminal case.
Any consequences for Oefelein — if evidence were to come out that Nowak and Oefelein had a sexual relationship — will also be addressed after an acquittal or conviction for Nowak.
Oefelein and Nowak have not flown on a crew together. Nowak launched into space for the first and only time in July. Hartsfield said she operated the robotic arm for the shuttle, and did a good job. Since the Shuttle re-launched, the robotic arm is central to safety precautions, and is used to examine the heat shields for slight imperfections.
In December, Oefelein was the pilot on the shuttle, which is equivalent to the co-pilot position in commercial aviation, Hartsfield said.
Nowak is married with twin daughters and a teenage son; Oefelein is single, with two children. Nowak, a Navy captain, told police she did not have a romantic relationship with Ofelein, but said they had "more than a working relationship, " according to court papers.
Nowak's husband, Rich Nowak, is a space communications contractor, according to The Washington Post and was a classmate of Nowak's at the Naval Academy and at Navy flight school in Pensacola, Fla.
Source: www.npr.org
RELATED VIDEO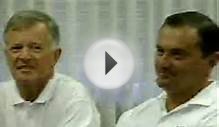 Astronauts Finally Get Revenge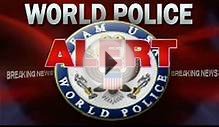 Breaking Astronaut News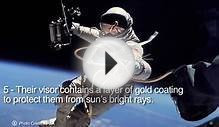 What Do Astronauts Experience During Spacewalk
Share this Post