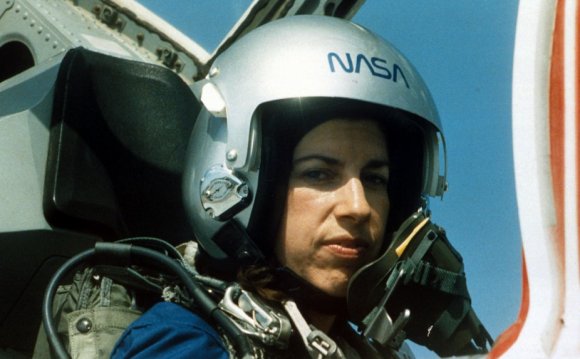 ELLEN OCHOA, Ph.D.
NASA Johnson Space Center
First Hispanic Female Astronaut
Dr. Ellen Ochoa was born on May 10, 1958 in Los Angeles, CA, but considers Las Mesa, California to be her hometown. She received her bachelor of science degree in physics from San Diego State University, and a master of science degree and doctorate in electrical engineering from Stanford University. Dr. Ochoa has worked throughout her career with optical systems and is a co-inventor on three patents relating to optical systems. She was the Chief of Intelligent Systems Technology at the Ames Research Center and supervised 35 engineers and scientists.
Dr. Ellen Ochoa was the first Hispanic woman to become an Astronaut. Sally Ride, the first woman Astronaut in the United States, was one of her role models. Ochoa is not only an Astronaut but also an inventor, holding three patents. When she is in space, she says that she loves "looking out the window at the Earth."
Selected by NASA in January 1990, Dr. Ochoa is a veteran of four space flights (STS-56, STS-66, STS-96, STS-110). She first flew in space on the shuttle Discovery in 1993. She has logged 978 hours in space. Her most recent mission was aboard the space shuttle Atlantis in April, 2002. This was an 11-day mission that visited the International Space Station. Dr. Ellen Ochoa operated the Station's robotic arm to maneuver spacewalkers around the Station. This marked the first time that the Station's robotic arm was used to maneuver space walker around the Station. In 2002, she became Deputy Director of Flight Crew Operations, and in 2006 she was named Director of Flight Crew Operation at Johnson.
In September 2007, Dr. Ellen Ochoa was named the Deputy Director of NASA's Johnson Space Center. Her current duties include sharing in the responsibilities of the JSC Director to plan, organize, and direct all activities required to accomplish the missions assigned to Johnson Space Center. She also serves as the Active Johnson Space Center Director when necessary.
Source: oeop.larc.nasa.gov
Share this Post