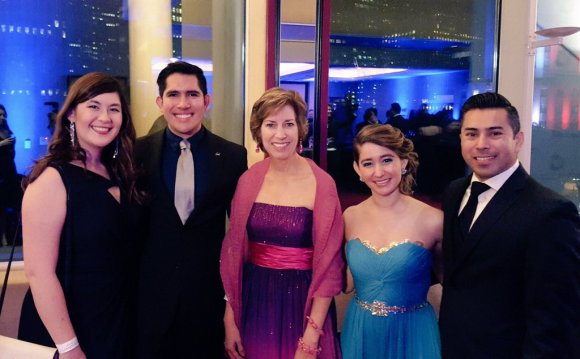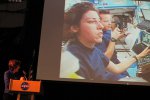 REDSTONE ARSENAL, Ala. (Oct. 15, 2015) - Hispanic Heritage Month begins Sept. 15 and celebrates the anniversary of independence for five Latin American countries - Costa Rica, El Salvador, Guatemala, Honduras and Nicaragua. In addition, Mexico declared its independence on Sept. 16 and Chile on Sept. 18. National Hispanic Heritage Month is celebrated in recognition of the historical and cultural contributions of Hispanic Americans. The annual observance is a 31-day celebration that ends Oct. 15.
The U.S. Army Engineering and Support Center, Huntsville partnered with Team Redstone to honor and celebrate Hispanic Heritage Month Oct. 7 at the National Aeronautical and Space Administration Activities Center, in building 4316 on Redstone Arsenal.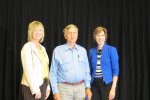 Dr. Ellen Ochoa, director of Flight Crew Operations at the Johnson Space Center in Houston, Texas, was the keynote speaker for the occasion. Ochoa, the world's first Hispanic female astronaut, addressed the crowd of more than 300 Team Redstone attendees and Space Camp students about her experience. Ochoa, a veteran of four space flights, logged more than 950 hours in space while an astronaut. In the past, she also served as Assistant for Space Station to the Chief of the Astronaut Office, lead spacecraft communicator in Mission Control and acting deputy chief of the Astronaut Office.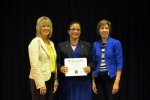 "I was only 11 years old when the Apollo launch occurred and no one back then would have asked a girl if she wanted to grow up and become an astronaut, especially one with Hispanic heritage. Sally Ride, the first woman in space, put the idea in my head. I thought if people similar to me had done this, so could I. I thought this was something that really could happen. I could really become an astronaut one day, " Echoa said. "I worked hard at San Diego State and Stanford universities to reach my goals of becoming an astronaut, researcher and engineer. I'm living proof that you can be whatever you want to be."
Ochoa shared actual video coverage of her work on the space flight missions to support the International Space Program during the event.
The Center also participated in the Team Redstone essay and static display contests on the 2014 national theme: A legacy of history, a present of actions, and a future of success." The Huntsville Center Hispanic Heritage Committee, led by Alphonso Santa, Engineering Directorate, placed second in the static display contest. Center employees, Victor Taylor, chief of Safety, and Kelly Enriquez, Engineering Directorate, placed first and second in the essay contests, respectively.
A dozen or so Huntsville Center employees attended the event. Those who participated said they were pleased with the program.
"I'm glad I came. I wanted to show my support for the Hispanic Heritage event today. I learned a lot about the Hispanic culture and the impact they have made in our society as a whole, " Colar said. "The group that put this program together has creatively showcased their culture today. Hispanic Americans have contributed to our nation's defense and the space program. The speaker was amazing and the food was awesome - I'm just taking it all in."
Source: www.army.mil
RELATED VIDEO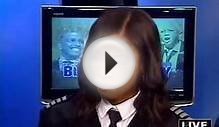 First all African American Female Crew of a Commercial ...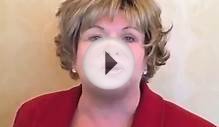 Vernice "FlyGirl" Armour - First African-American Female ...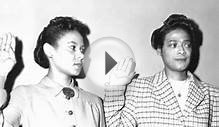 Profiles in Heritage: First African-American Female Officers
Share this Post