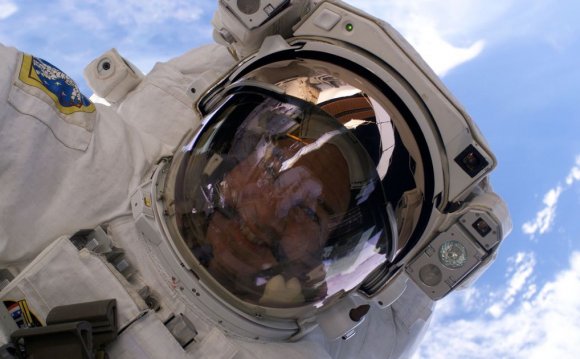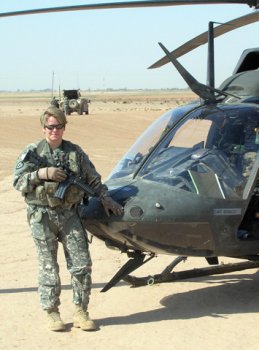 "I've wanted to be an astronaut longer that I can even remember wanting to be an astronaut, " Maj. Anne McClain, Army test pilot, said. "I believe I first told my mom when I was about three years old that that's what I wanted to do. When I was five, I wrote a children's book about a family blasting off to and space and truly have never said or wanted to do anything else."
It's easy to understand why: Space exploration, the career of astronaut, is one of the most prestigious jobs out there. It requires intelligence, adaptability and the ability to withstand never-before-experienced physical sensations. But kids aren't thinking about that, they're thinking about the "cool" factor, and space is just plain cool.
NASA, fortunately, takes applications. McClain and another Soldier, Maj. Andrew R. Morgan, an emergency physician and flight surgeon, were among the eight people selected for NASA's 2013 Astronaut Candidate School at the Johnson Space Center in Houston.
Their resumes were pulled from 6, 000 applications in one of the most competitive selection processes in recent years, NASA's Manger for Astronaut Candidate Selection and Training Duane Ross said.
"We actually announce the process nationwide, " Ross explained. "We could just select within NASA, I guess, if we wanted to, but we announce it nationwide to give everybody a chance to apply. And we also notify all of the military and uniformed services that we're having a selection so they can send us nominees." Members of the military cannot apply for astronaut candidacy unless their units have nominated them first, which ensures that NASA knows a Soldier's application is Army-approved.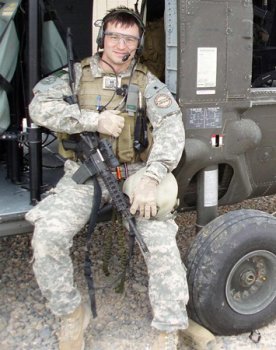 Application and Selection
There are some prerequisites for applying to be an NASA astronaut. First, you must be a United States citizen. Second, you must meet experience requirements, which
includes having a degree in engineering, math or science.
"If you're a pilot, you can have 1, 000 hours of jet time and that qualifies, " Ross said. "If you're not a pilot, then you have to have at least three years of technical, professional experience following receipt of your qualifying degree. And then, once you get down here, you have to be able to pass the NASA flight physical."
Most applicants exceed the basic requirements, holding advanced degrees and extensive backgrounds in fields related to the astronaut profession. Ross also looks at whether the applicant gives back to the community on some level.
"Bottom line is you need nice people. I don't care how smart you are if you're not nice, " Ross said, laughing.
"To be selected as an astronaut candidate is a pretty long, circuitous route, " Morgan said. "It takes about 18 months. … It begins with an application on usajobs.gov just like you would for any (federal) job, (and) simultaneously applying for nomination through your service."
The top four or five hundred candidates' references were contacted about 10 months later, and then in November of 2012, a group of 120 were invited back for the first round of interviews, McClain explained. Finalists were selected and returned for a weeklong round of interviews at the Johnson Space Center in June 2013. McClain and Morgan were identified as part of the group of eight candidates NASA would train.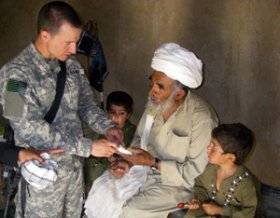 "Every time we got a call about the various stages of the interview, it almost felt like — I was almost as happy each time I got that phone call as I was (when they) ultimately called and told me I had been selected as an astronaut candidate, " Morgan said. "It was a thrill getting that phone call, and just thinking that I had survived another cut was so exciting."
Morgan, who grew up during the space shuttle era, found space exploration inspiring. He moved around quite a bit as a military brat, and was able to visit the Johnson Space Center as a child. He saw the final shuttle launch with his 9-year-old son.
"I think being an astronaut had always been a long-term goal of mine, " he said. "The path to get there that I charted was one that was not as common, such as the test pilot route." His son, three daughters and wife are all excited for the next stage of his career.
Morgan was commissioned at the United States Military Academy at West Point in 1998, and went directly into medical school. In 2005, he completed a residency in emergency medicine at Madigan Army Medical Center in partnership with the University of Washington, and after was
stationed at Fort Bragg, N.C. He served with the Joint Special Operations Command and was the battalion surgeon for 1st Battalion, 3rd Special Forces Group.
"Medicine has just taught me a complimentary way of solving problems and that's ultimately what (NASA) wanted us to do, " he explained, adding
that the candidates' varied skills and training contribute to how the group will approach future challenges.
McClain's experience with the application process was more direct. She also graduated from West Point, in 2002, and earned two masters degrees while studying abroad in England. McClain always wanted to be a helicopter pilot and returned home to attend flight school. She was an instructor pilot at Fort Rucker, Ala., and from there went to Naval Test Pilot School, where she recently graduated.
"It was really neat to be part of the process and every time I got a call back it was just something out of a dream. You prepare yourself to not be selected, but I don't know that you can ever adequately prepare to be selected, " McClain said. Her mother was thrilled that she was selected.
"She's been listening for a long time that this is something that I wanted to do, and she was very, very excited when I called her and she had the same reaction I did. She yelled and she cried and she was very, very excited, " McClain added.
Training
Official training for astronaut candidates begins Aug. 12, 2013, and the two-year candidate school is even more rigorous than the application process.
More:
Royal Range offers the best assortment of indoor shooting guns to meet your shooting needs. Whether shopping for self-defense or competitive shooting sports, we are offering the high performance guns and other related things at www.royalrangenashville.com
Source: soldiers.dodlive.mil
RELATED VIDEO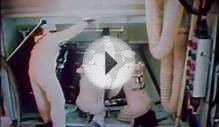 Apollo 7: The First Manned Mission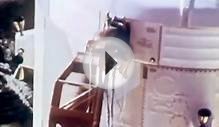 Apollo 7 - First Manned Flight in Apollo Spacecraft - Near ...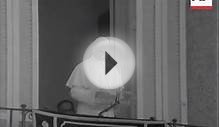 SYND 20/7/69 POPE PAYS TRIBUTE TO APOLLO ASTRONAUTS
Share this Post