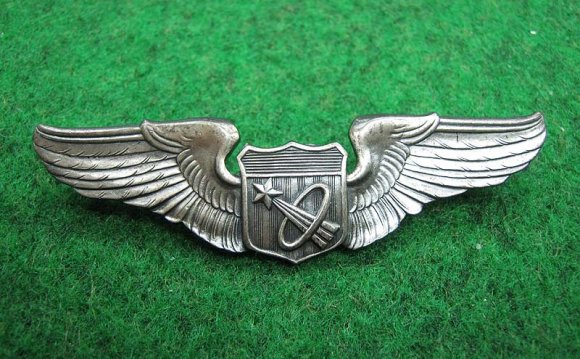 ARLINGTON, Va. (Army News Service, Feb. 11, 2009) - The first recipient of the Tomb of the Unknown Soldier Guard Identification Badge was laid to rest in Arlington National Cemetery Wednesday, a mere hundred yards south of the tomb he guarded in life.
Retired Master Sgt. William Daniel served as a tomb sentinel and sergeant of the guard at the Tomb of the Unknown Soldier from February 1957 to June 1960. He was there May 30, 1958, when the unknowns from World War II and the Korean War were interred there.
Daniel served in the Army for 22 years, retiring in 1965. He spent the next 10 years as a Reserve Officer Training Corps instructor in Birmingham, Ala. He returned his tomb badge in 1996 to all Soldiers who guard the tomb. It is now in a display case in the tomb quarters.
"It was an honor I never thought I'd be lucky enough to receive, " Daniel said in November 1996, when he returned the badge. "I love the badge and I love the military, " he said. "It's just as much of a pleasure to turn in the badge as it was to receive it."
Members of the Society of the Honor Guard Tomb of the Unknown Soldier were present Wednesday to pay respects to one of their own, and several current tomb guards showed up as well.
There was also a Soldier holding a POW/MIA flag, as a tribute to when Daniel was a prisoner of war. He was captured July 4, 1944 in St. Lo, France, following the D-Day offensive. He was a prisoner for 11 months before escaping with several other Allied Soldiers.
The Old Guard's body bearers carried the casket through the stones of Arlington's section 35, located just south of the tomb. Sgt. 1st Class Alfred Lanier, sergeant of the guard, spoke a few words about Daniel's service and legacy, and then presented a flag to Carolyn Daniel, his widow.
"I learned more about being a sergeant in the time I spent stationed here with him than I did in 30 years in the military, " said Neale Crosby, a retired tomb guard. "He used to say, 'I was, I am and I always will be a tomb guard.'"
After the service, Daniel's family, friends and current tomb guards gathered at the tomb itself, for a ceremonial wreath-laying. After the 4 p.m. changing of the guard, Carolyn Daniel and two of his stepsons laid a wreath with a picture of the tomb on it.
In the 51 years since Daniel was awarded the badge, only 570 other Soldiers have received it. It is the second least-awarded badge in the military, after the Astronaut's badge.
Source: www.army.mil
RELATED VIDEO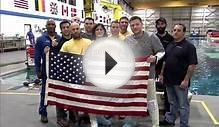 Astronauts cheer for Army-Navy game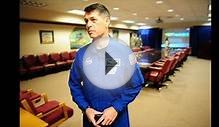 Army Astronaut 01.20.12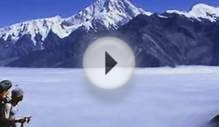 NASA Astronaut - U.S. Army Astronaut Candidates | MiliSource
Share this Post