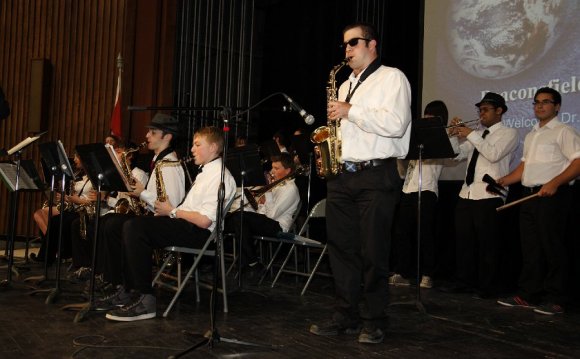 A. Jean de Grandpré to be named Chancellor Emeritus during Fall Convocation ceremonies
McGill University will recognize two exceptional individuals with honorary degrees and name a Chancellor Emeritus at Fall Convocation. Canadian astronaut and McGill alumnus Dr. David Williams and Dr. Charles Scriver, a pioneer in the field of human genetics and eminent pediatrician, will each receive an honorary Doctor of Science degree, while A. Jean de Grandpré, McGill alumnus, 15th Chancellor (1984-1991) and Governor Emeritus, will be named Chancellor Emeritus. The trio will share the stage along with 1, 558 graduating students during Convocation ceremonies on Friday, November 9, in Salle Wilfrid-Pelletier at Place des Arts in Montreal.
David Rm Williams
Doctor of Science, honoris causa
Friday, November 9, 10 a.m.
Canadian astronaut and McGill alumnus Dr. David Williams was a highly respected specialist in emergency medicine and had just been named ER director at the Sunnybrook Health Sciences Centre in Toronto in 1992 when he heard that the Canadian Space Agency was recruiting astronaut trainees. He applied along with more than 5, 000 people. Six years later, aboard the space shuttle Columbia, Dr. Williams became the seventh Canadian astronaut to venture into space, as the crew's medical officer. Later, NASA appointed him director of the Space and Life Sciences Directorate at the Johnson Space Center in Houston, Texas. He was the first non-American to hold a senior management position with the space agency. Dr. Williams continues to give back to his alma mater and served as an adjunct professor of surgery in the Faculty of Medicine. Most recently, he sponsored a University-wide contest for students to design a special patch for the Endeavour mission to the International Space Station this past August.
Charles R. Scriver
Doctor of Science, honoris causa
Friday, November 9, 2 p.m.
A pioneer in the field of human genetics and an eminent pediatrician, Dr. Charles R. Scriver is among McGill's most influential scientists and teachers. In Quebec, Dr. Scriver is recognized as an important early advocate of public health. His recommendation that Vitamin D be added to milk has had a direct impact on generations of Quebecers. In medical genetics, Dr. Scriver is renowned for developing methods of treating children afflicted with a variety of genetically determined metabolic diseases and he was instrumental in the development and implementation of the Quebec Network of Genetic Medicine. Now all babies born in the province are routinely screened for a variety of genetic diseases. Dr. Scriver was granted the Distinguished Scientist Award of the Medical Research Council of Canada and the McLaughlin Medal of the Royal Society of Canada. He was named a Companion of the Order of Canada, the highest rank of the Order, as well as grand officier de l'Ordre du Québec.
A. Jean de Grandpré
Chancellor Emeritus
Friday, November 9, 2 p.m.
A. Jean de Grandpré graduated from McGill in 1943 with a Bachelor of Civil Law and as a Faculty of Law gold medalist. In 1966 Mr. de Grandpré began a long association with Bell Canada and BCE Inc. Joining Bell as general counsel, he eventually became its vice-president (law), executive vice-president (administration), president and its chairman and chief executive officer. Director of a number of national and international companies, Mr. de Grandpré has also served the federal government in several important capacities, ranging from legal counsel to the Royal Commission for Broadcasting to chairman of the Prime Minister's Advisory Council on Adjustment, created to advise on the effects of the Canada-US Free Trade Agreement. His many accolades include being named a Companion of the Order of Canada and induction into the Canadian Business Hall of Fame. In 2000, the A. Jean de Grandpré family provided generous support to the Montreal Neurological Institute to create the de Grandpré Communications Centre in the MNI's Brain Tumour Research Centre. Today, the facility provides a high-technology communications interface for brain tumour researchers in Canada and around the world.
See also:
Source: www.mcgill.ca
RELATED VIDEO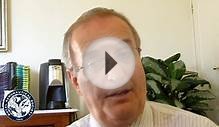 Dr David Williams - head of UK Space Agency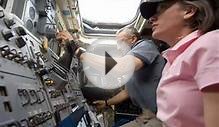 WILLIAM BRANHAM. ASTRONAUT / SPACE AGE. COUNTDOWN
Share this Post