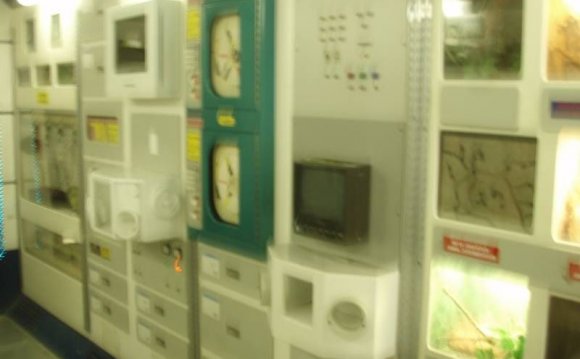 Mae Jemison in full Mae Carol Jemison (born Oct. 17, 1956, Decatur, Ala., U.S.), American physician and the first African American woman to become an astronaut. In 1992 she spent more than a week orbiting Earth in the space shuttle .
Jemison moved with her family to Chicago at the age of three. There she was introduced to science by her uncle and developed interests throughout her childhood in anthropology, archaeology, evolution, and astronomy. While still a high school student, she became interested in biomedical engineering, and after graduating in 1973, at the age of 16, she entered Stanford University. There she received degrees in chemical engineering and African American studies (1977).
In 1977 Jemison entered medical school at Cornell University in Ithaca, New York, where she pursued an interest in international medicine. After volunteering for a summer in a Cambodian refugee camp in Thailand, she studied in Kenya in 1979. She graduated from medical school in 1981, and, after a short time as a general practitioner with a Los Angeles medical group, she became a medical officer with the Peace Corps in West Africa. There she managed health care for Peace Corps and U.S. embassy personnel and worked in conjunction with the National Institutes of Health and the Centers for Disease Control on several research projects, including development of a hepatitis B vaccine.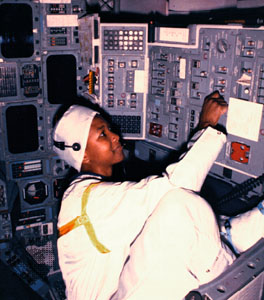 Jemison, Mae: performing a preflight switch test in the crew module of the space shuttle "Atlantis"APAfter returning to the United States, Jemison applied to the National Aeronautics and Space Administration (NASA) to be an astronaut. In October 1986, she was 1 of 15 accepted out of 2, 000 applicants. Jemison completed her training as a mission specialist with NASA in 1988. She became an astronaut office representative with the Kennedy Space Center at Cape Canaveral, Florida, working to process space shuttles for launching and to verify shuttle software. Next, she was assigned to support a cooperative mission between the United States and Japan designed to conduct experiments in materials processing and the life sciences. In September 1992, STS-47 Spacelab J became the first successful joint U.S.-Japan space mission.
Jemison's maiden space flight came with the week-long September 1992 mission of the shuttle Endeavour. At that time she was the only African American woman astronaut. After completing her NASA mission, she formed the Jemison Group, to develop and market advanced technologies.
Source: www.britannica.com
RELATED VIDEO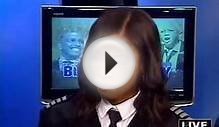 First all African American Female Crew of a Commercial ...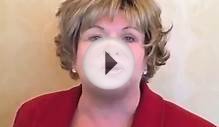 Vernice "FlyGirl" Armour - First African-American Female ...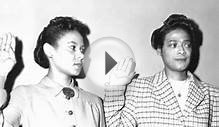 Profiles in Heritage: First African-American Female Officers
Share this Post