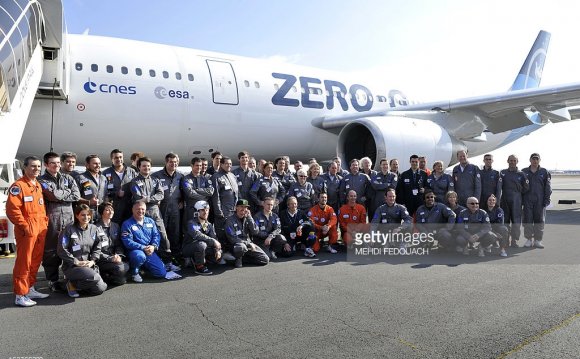 Apollo 17 astronaut Gene Cernan poses with his family and his daughter's friend during EVA training at Kennedy Space Center in 1972.
The men of NASA's Mercury, Gemini and Apollo programs were national heroes - a few even became icons. But they were husbands, too - most of them fathers - and the wives who stayed behind while their other halves explored other worlds often found themselves in an orbit all their own.
"I think we girls all shared something that no other group of women shared in history, " said Marilyn Lovell, who found herself in the headlines along with husband Jim Lovell, the commander of Apollo 13.
By CBSNews.com senior producer David Morgan
Credit: NASA
As soon as America's first astronauts were picked and announced to the world, the lives of these seven test pilots' wives changed forever.
As Lily Koppel writes in "The Astronaut Wives Club, " "They had spent the best years of their lives raising kids and supporting their husbands' careers and moving their families from one end of the country to the other, from one dismal base to the next. Now their husbands were astronauts, and they, too, were instant celebrities."
Left: Life Magazine was awarded exclusive media rights to the astronauts and their families.
Credit: CBS News
Mercury astronaut Alan B. Shepard, Jr., the first American to fly into space, is congratulated by President John F. Kennedy and presented with the NASA Distinguished Service Award, in a ceremony on the White House lawn, May 6, 1961. Shepard's wife, Louise (left) and his mother were in attendance.
After receiving a medal at the White House, astronaut Alan Shepard and his wife Louise were feted by a parade down Pennsylvania Avenue.
Shepherd later flew to the Moon as commander of Apollo 14.
Credit: National Archives
Trudy Cooper, wife of Gordon "Gordo" Cooper, and their teenage daughters, Cam and Jan, watch as the astronaut lifts off during the Gemini 5 mission, August 21, 1965.
Astronaut Virgil I. "Gus" Grissom with his wife, Betty, and sons Scott (left) and Mark are photographed after the Gemini-Titan mission, March 25, 1965.
Grissom, one of the original "Mercury Seven" astronauts, died in a ground fire aboard Apollo 1 in 1967.
A family portrait of Jeannie and Charlie Bassett. Charlie was training for Gemini 9 when he was killed in a crash of his T-38 in 1966.
The first people at Jeannie's house that day weren't from NASA - they were other wives, who shared a special bond, being the spouses of pilots who might not make it back from work alive.
"The guys were supportive, " Jeannie Bassett told correspondent Lee Cowan, "but the wives were just there."
Pat White (left), wife of astronaut Ed White, and Pat McDivitt (right), along with the Whites' children, Bonnie and Eddie III, sit with flight director Chris Kraft at Mission Control during the Gemini 4 mission, June 1965. Astronaut James McDivitt followed up the Gemini 4 mission aboard Apollo 9.
Bonnie White talks to her dad, the first American astronaut to perform a spacewalk, at Mission Control during the flight of Gemini 4, June 1965.
Marilyn Lovell and her children follow the liftoff of the Apollo 8 mission, carrying astronaut James Lovell, on December 21, 1968. From left: James, Jeffery, Susan and Barbara.
Apollo 9 lunar module pilot Russell L. Schweickart relaxes with his housewife, Claire, and children at their home near the Manned Spacecraft Center, Texas, March 25, 1969.
Apollo 10 mission commander Thomas P. Stafford relaxes at home with his wife, Faye, and children, Dionne, 15, and Karin, 12, sitting on floor, at their home in Nassau Bay, Texas, near the Manned Spacecraft Center, May 14, 1969.
Apollo 8 lunar module pilot William Anders poses with his wife, Valerie, and children (clockwise from top: Greg, Alan, Gayle and Eric) at their home, December 19, 1968.
Apollo 10 command module pilot John W. Young relaxes at home with his wife, Barbara, and children, Sandy, 12, and John, 10, at their home in Nassau Bay, Texas, near the Manned Spacecraft Center, July 14, 1969.
Commander of the Apollo 11 mission Neil A. Armstrong and his family; wife Janet, and sons Eric and Mark, July 7, 1969. Two weeks later, Armstrong became the first man to walk on the Moon.
Source: www.cbsnews.com
RELATED VIDEO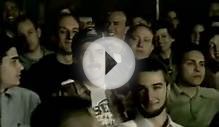 Astronauts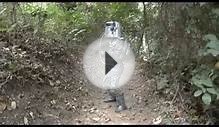 kongo-astronauts
Astronaut Pictures | VIDEOGRAPHY
Share this Post