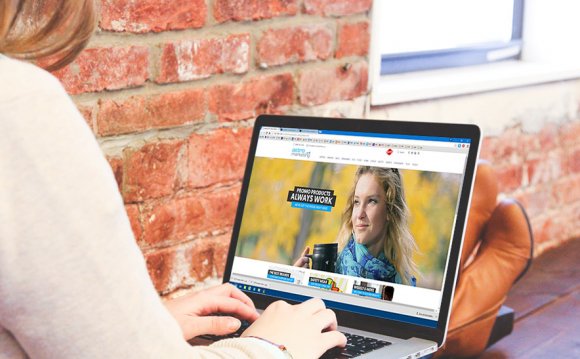 AG Acquisition Corporation dba Astro Gaming and each of its affiliated companies ("Astro Gaming, " "we, " "us" or "our") is committed to respecting the privacy rights of all users of the Astro Gaming .com website where this Privacy Policy is posted (each, a "Site") and persons who may contact Astro Gaming at retail stores and customer service call centers, and through our contests, sweepstakes, and online surveys or use of applications and/or software we may make available from time to time (collectively "Services"). Astro Gaming has established and implemented this Privacy Policy to inform visitors to the Site and users of our services how we use and protect the information we collect through the Site and the Services. By visiting the Site or using any of the Services, you consent to Astro Gaming's collection, use, disclosure, transfer and storage of information relating to you as set forth in this Privacy Policy.
What Kind of Information We Collect?
There are cases where Astro Gaming may ask you for personal information, such as your name, address, date of birth, gender, email address, etc. We do this for instance when you register for contests/promotions, respond to communication such as e-mail, and for services that require registration or subscription. If you would like to be on our mailing list, we will ask you to actively opt-in. We might also collect personal information from you about a third party, for instance if the website allows you to send an email referring someone to our site or an active promotion, in which case we need to know the name and e-mail address of the recipient. That information will only be used for the specific purpose (delivering the email) and Astro Gaming will not further contact the third party unless the third party contacts us.
- We may use 'cookies' to gather information about your visits to our website and enhance your experience. You can find more information on how we use cookies in the section 'Use of Cookies'.
- When you visit our website we may collect so called 'click stream' data (server address, domain name etc). This information can be combined with information you have provided to us (for instance by registering), which will enable us to analyze and better customize your visits.
Information You Provide Astro Gaming
While Astro Gaming does not generally require that you provide us with personally identifiable information in order to visit and use the Sites, please note that in order to participate in some activities, such as sweepstakes, contests and other promotions and chat rooms or bulletin boards, we may ask you to provide information that could reasonably be used to contact you or to identify you personally (such as first and last name, e-mail address, mailing address and telephone number) ("Personal Information"). We may also ask you to provide other information about yourself, such as demographic information (such as gender, geographic region, age, etc.) or certain information about your preferences and interests. If you choose not to provide such Personal Information or other information to us, you may not be able to participate in certain activities we offer. If we combine demographic or other information we collect about you with Personal Information about you, we will treat the combined information as Personal Information. We may offer opportunities to enter into promotions that we offer, on our own or jointly with a third party. Such Promotions may require registration and the disclosure of both Personal Information and non-Personal Information. In the event that a promotion is offered jointly with a third party, as a result of your participation in such promotion, your Personal Information and non-Personal Information may be shared with such third party, which sharing we will disclose to you at the time you provide your information. By entering a promotion, you are agreeing to the official rules that govern that promotion, which may contain specific requirements of you, including, except where prohibited by law, allowing the sponsor and/or other third parties connected to the promotion to use your name, voice and/or likeness in advertising and marketing materials. Therefore, always carefully read the rules of the promotion before entering.
Information Automatically Collected
In addition to any Personal Information or other information that you choose to provide to us via the Sites, whenever you visit or interact with the Sites, Astro Gaming automatically collects certain information such as your IP address and/or another unique identifier ("Device Identifier") for the computer, mobile device, technology or other device ("Device") you use to access the Sites and any referring website. (A Device Identifier is a number that is automatically assigned to your Device when you access a website or its servers. Our computers identify your Device by its Device Identifier.) Some mobile service providers may also provide us or our third-party service providers with information regarding the physical location of the Device used to access the Websites.
In addition, Astro Gaming, as well as certain third-party analytics and other service providers, may use a variety of technologies that automatically or passively collect information about how you use the Sites ("Usage Information"). Usage Information may include, in part, browser type, operating system, the page served, the time at which a page was accessed and/or the time spent on a page, and the preceding pages views. Usage Information is generally non-identifying, but if Astro Gaming associates it with you as a specific and identifiable person, we will treat it as Personal Information.
Information About Friends and Family
When you share information and Site links, send or share Astro Gaming promotions and marketing materials, or send products to family and friends and others, Astro Gaming may collect the information you provide about those people such as name, address, email address and phone number.
Information Shared on a Website or Network Owned and Controlled by a Third Party
Functionality on the Sites may permit interactions between such Sites and a third-party website, such as enabling you to "like" a product or "share" content to third-party websites. If you choose to "like" or "share" content or to otherwise post information from or via the Sites to a third-party website, feature or application, that information may become public and the third-party web site may have access to information about you and your use of the Sites.
You may also choose to participate in a third party application or feature (such as one of our Facebook applications or a similar application or feature on a third-party website) through which you allow us to collect and share (or the third party to share) information about you, including Personal Information. The third party may allow you to remove the application or feature, in which case we will no longer collect information about you through the application or feature, but we may retain the information previously collected. In addition, we may receive information about you if other users of a third-party website give us access to their profiles and you are one of their "connections, " or if information about you is otherwise accessible through your "connections" web page, profile page, or similar page on a social networking or other third-party website or interactive service.
Source: www.astrogaming.com
RELATED VIDEO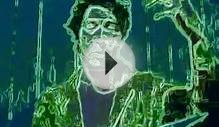 Astrology Charts using website Astrodienst astro.com ~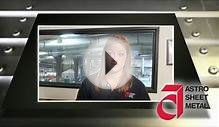 Astro Sheet Metal Website Welcome | Dallas | Fort Worth ...
Share this Post