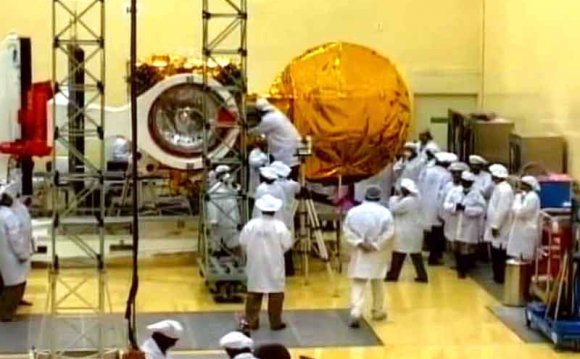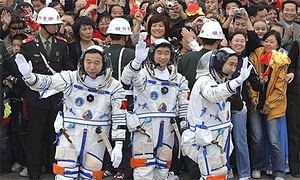 Chinese astronauts before the launch of the Shenzhou 7 rocket last year. India's move is seen as an attempt to catch up with China. Photograph: AP
India has endorsed an ambitious £1.7bn plan to launch its first astronauts into space by 2015, a move seen by many as an attempt to catch up with its bigger neighbour, China, in an emerging Asian space race.
The Indian Space Research Organisation (Isro) proposes to put two people into orbit 171 miles above the Earth for seven days – a plan that has been endorsed by the country's top economic policymaking body, the Planning Commission.
"Isro has done an expert job and it needs to be supported, " said Montek Singh Ahluwalia, deputy chairman of the Planning Commission. The Human Space Flight project is to have two phases: an unmanned flight launched in 2013-2014 and a manned mission the following year.
The Indian cabinet still has to approve the plan but S Satish, a spokesman for Isro, said the support of the Planning Commission "was a major step forward".
There is little doubt about India's sense of purpose. Earlier this month, Isro's chairman, Madhavan Nair, unveiled blueprints at an international aeronautical show in Bangalore for the three-tonne space capsule, which would have enough room for a three-person crew.
India is also setting up a training centre for astronauts in the south of the country – and demonstrated it could launch and recover a space capsule that splashed down in the Bay of Bengal in January 2007.
The new mission will not be entirely homegrown. Moscow will help to build the astronaut capsule and select and train the astronauts. An Indian astronaut will also get a "trial run" abroad a Russian Soyuz spacecraft in 2013. They will be the second Indian in space after Rakesh Sharma, who was part of a joint space programme between India and Russia in 1984.
Analysts have also warned India that it would need to initiate a review of its space programmes, which are primarily civilian in nature, given "the military character and military functions" of China's space programme. Richard Fischer Jr, a senior fellow at Washington's International Assessment and Strategy Centre, told an audience last week in Delhi that India needed to develop new technologies to counter China's growing space power.
The decision to send astronauts into space follows the successful launch last October of India's first unmanned lunar mission, Chandrayaan-1, which signalled entry into an elite club of nations that have reached the moon. However, some experts have criticised the move, saying space agencies in wealthier parts of the world have eschewed putting man into space.
Gopal Raj, author of Reach for the Stars, a book about the country's rocket programme, said: "This smacks of Isro looking to keep up with China. It's becoming a national prestige issue. I am not sure what you get from astronauts in space. Even the Europeans, who are much richer, have not got manned space flight programmes."
However, Isro says such talk underestimates India's final goals. "We are not doing this because of China [which launched astronauts into space in 2003]. We want to get beyond the moon, which we see as just an intermediate base in the future. For this, you need humans; robots will not be enough."
Others have warned that Isro's budget is expanding at a time when the country faces both an economic slowdown and widespread poverty. An estimated 40% of the world's severely malnourished children live in India, and more than 800 million people live on half a dollar a day in the country.
Isro's budget last week was boosted by 27% to 44.6bn rupees (£611m) – excluding the £1.7bn cost of the manned spacecraft programme.
"India has major issues regarding education, health [and] rural sanitation, and these struggle to get funds, " said the columnist Praful Bidwai. "Yet here we are, funding a giant national ego trip when people do not have latrines. It's monstrous ... If the aim is to promote science, why not invest in climate change technologies?"
Source: www.theguardian.com
RELATED VIDEO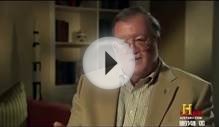 Vimanas- ancient flying machines of India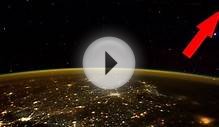 People FREAK Over What's Seen Over India In Astronaut ...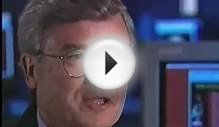 Ancient Astronaut Hypothesis - Chariots of the Gods ...
Share this Post