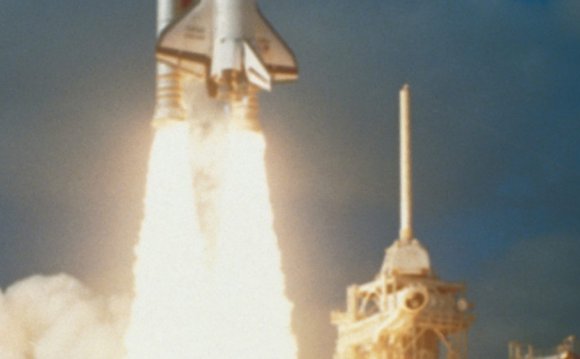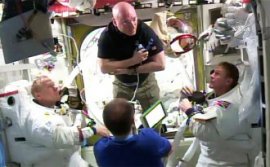 Major Peake's first spacewalk: a triumph for Britain but a headache for Nasa
Major Tim Peake's historic first spacewalk ended abruptly on Friday night when water started to pool in his crewmate's helmet, forcing Nasa to call for an immediate termination.
The UK astronaut described his first walk as "exhilarating" and posted a selfie on Twitter saying the feat would be "etched in my memory forever".
Today's exhilarating #spacewalk will be etched in my memory forever – quite an incredible feeling!
— Tim Peake (@astro_timpeake)
That was despite being told to return to the International Space Station just four hours into a six and half hour mission to repair a broken power unit and lay caballing.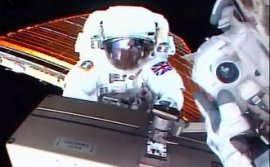 Around 15ml of fluid was found in Tim Kopra's helmet and its absorbent padding was swollen with liquid, which is thought to have leaked from the cooling system.
Last night Nasa launched an investigation into how the malfunction occurred, but said it seemed similar to an incident in which Italian astronaut Luca Parmitano nearly drowned in his helmet in 2013.
Despite the mishap the US space agency said the spacewalk had been a success because it returned full power to the space station for the first time since November.
Mission controller Royce Renfrew said: "The primary objective is to get the crew back inside the hatch safe and that's exactly what we did today. The crew was not in any danger."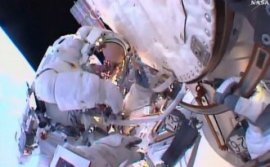 Colonel Kopra offered his thanks to the ground staff for ensuring their safety, a sentiment echoed by Major Peake.
Good luck to @astro_timpeake on today's space walk. The country will be watching you make history #spacewalk
— David Cameron (@David_Cameron)
Earlier Major Peake, from Chichester, West Sussex, told of his pride in stepping into space with the Union Jack on his space suit saying it was a 'a privilege' and 'a proud moment."
The Union Jack 'flew' officially space for the first time yesterday and David Cameron commended the astronaut for 'making history.'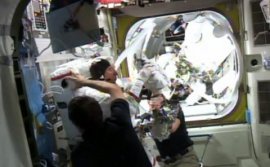 The flag could be seen clearly as Major Peake, exited from a hatch on the ISS on a tricky six hour mission to repair a faulty solar power unit and lay new cables.
Watching from the window of the ISS, Nasa's Scott Kelly said: "It's really cool to see that Union Jack in space. The Union Jack has explored all over the world, now it's exploring space."
However not everything went to plan during the mission. Four hours into the spacewalk Kopra reported that a bubble of water had started to pool in his helmet and that the absorbent head pad was wet. Earlier a carbon dioxide sensor malfunctioned suggesting water could be leaking.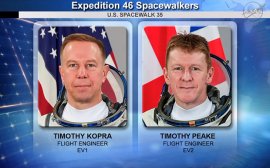 The US space agency immediately ordered both astronauts back to the space station as a 'precaution' and mission controller Reid Wiseman reassuring them 'we have towels ready.'
It is the third time that astronauts have reported water inside their helmets. In 2013 a spacewalk was abandoned after less than an hour when Parmitano's helmet began filling with fluid. The astronaut said he feared he would drown after his nose became blocked. An inquiry found a similar leak, caused by a blocked filter, had occurred on an earlier mission although it had not affected the spacewalk.
Last February Nasa's Terry Virts also reported water in his helmet. In a video captured by his crewmates he was seen making visible ripples by blowing on the water.
Colonel Kopra, 52, said the water in his helmet felt very cold suggesting it had leaked from his cooling system and said by the time he was in the airlock depressurising the absorbant pads in the helmet were 'swollen' with water.
Source: www.telegraph.co.uk
RELATED VIDEO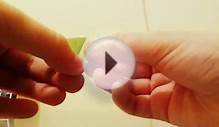 How to make an origami samarai helmet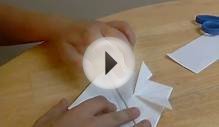 How to make an Origami Samari Helmet - Origami Tutorial #1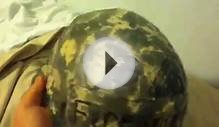 How to make an army helmet
Share this Post