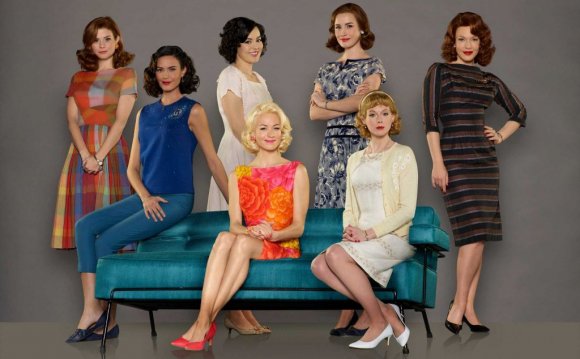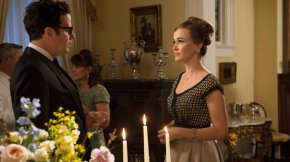 Things are certainly heating up for "Astronaut Wives Club"s' Louise Shepard (Dominique McElligott) and that LIFE reporter.
During the episode titled "Retroattitude, " Max Kaplan (Luke Kirby) finally said what viewers have probably been thinking from day one: He has feelings for Louise. His admission is not a surprise. With all of those furtive glances between each other and the awkward robe encounters, it's obvious that there's some sort of chemistry there.
However, Louise does not seem like the type of woman who would cheat on her husband. She has been the prime example of a prim and proper '60s housewife, even when her husband Alan is busy cheating on her. But with that chemistry floating in the air, it does make you wonder whether the real-life Louise Shepard had an affair with Max Kaplan.
The short answer is no, they did not have an affair. Mostly because, for all intents and purposes, Max is a fictional character created by the show. Although there was a real-life LIFE reporter named Loudon Wainwright who worked closely with the wives, Max is not based solely on him. There is also no evidence that points to Wainwright and Louise ever having an affair.
For now, fans will just have to enjoy what comes (or doesn't come) from Louise and Max's fictional flirtations.
Source: zap2it.com
Share this Post