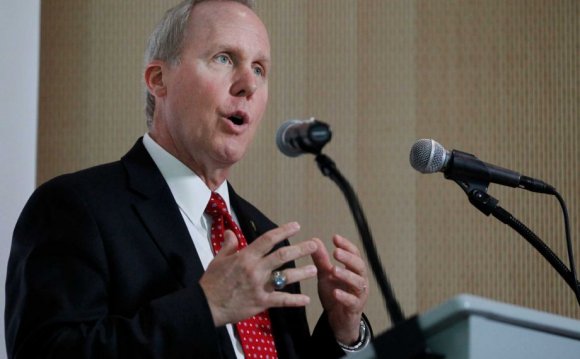 In my dreams of spaceflight, years after my final mission, I usually find myself in the middle of a spacewalk. I'm free-falling, weightless in a hard vacuum, only to discover I've left my helmet or gloves behind. How did that happen? Complications ensue.
This week my nightmares took on a new and gut-wrenching immediacy, courtesy of the space thriller Gravity. I think the film scores on two major facets of spaceflight: it comes very close to replicating the stark, jaw-dropping beauty of Earth set amid the cosmos, and it illuminates how human existence there must constantly battle an alien, relentlessly hostile physical environment. Gravity forces us to confront both realities, and the result sends the mind reeling.
Advertisement - Continue Reading Below
First, let's talk about the undeniable beauty of space travel. IMAX treatments, including the Space Station 3D film my shuttle crew helped to shoot in 2001, do come close to matching the view from an orbiter window. Yet Gravity's long, lovely, and seemingly effortless shots of Earth and space, though computer-generated, come very close to the astronaut's experience. "You can't argue with the view, " George Clooney's mission commander admits, even as he and Sandra Bullock confront their very slim odds for survival.
But danger is ever-present in space, and Gravity puts its characters into a seemingly impossible survival situation. Can space truly be so indifferently hostile? The answer is yes—but not usually all at once. Gravity's filmmakers hit us in rapid succession with potentially deadly emergencies such as decompression, fire, toxic gases, and, most terrifying of all, being cast adrift in space.
In 50 years of space travel, astronauts have encountered all but the last, and we take extraordinary measures to prevent losing our grip on safety. I used steel and Kevlar tethers, foot restraints, and a flexible artificial arm to stay firmly clamped to the Space Station, and I even wore an emergency jetpack at the base of my backpack. On our crew's flight to deliver the U.S. Destiny lab to the ISS, partner Bob Curbeam and I practiced an emergency drill to retrieve an incapacitated astronaut, tugging him back to the airlock and safety. We called it the "dead man drill, " and it took all the strength and spacewalking skill I could muster. But there's a good reason we do it. Last summer, Italian astronaut Luca Parmitano was on a repair EVA when he was nearly blinded and choked by a suit water leak that partially flooded his helmet.
Space disasters like Challenger and Columbia remind us that spaceflight is indeed unforgivingly risky. To counter those hazards, we count on our crew's training and skill, our well-designed equipment, and our ever-ready ground teams. When on STS-98 my crew encountered a serious ammonia coolant leak during a Space Station EVA, I watched a stream of toxic ice crystals geysering into black space and felt a cold knot churning in my stomach. Watching Gravity, that same feeling was back. Bad things can happen out there, and as we enter an era of commercial space tourism, we're wise to remember that.
How would I score the film for realism? The film recreates both the space shuttle and ISS with incredible accuracy. The visual detail puts NASA's simulators and virtual reality goggles to shame, thanks in part to early input from veteran space flier Andy Thomas, the film's astronaut advisor. In particular, the film does a superb job of showing how spacecraft, tethers, tools, and astronauts move and drift in free fall. Truly impressive.
As for the physics of spaceflight: Part of the fun of the movie for me was spotting where the film finessed physical reality in service of its relentlessly exciting story. A few examples: Our space suits are tough, but they could never withstand the pounding that they take in Gravity, as astronauts carom off spaceships and careen past sharp-edged hardware. The physics of orbital mechanics are greatly simplified, too. Sandra Bullock's minimally trained astronaut shoots for a space station a hundred miles away by lining up visually and blasting away with her thrusters. Where Isaac Newton rules, that gambit would put you farther behind your target. Rendezvous in reality is a complex orbital ballet, and applying human instinct and Kentucky windage always results in failure.
Technical "gotcha's" aside, though, the gripping core of this movie is the human struggle for survival, to refuse to submit to remorseless fate. For space travelers and earthbound explorers, it's a very satisfying ride.
In Gravity's rare serene moments, I remembered an orbital night, shared with a Columbia crewmate, as we gazed through a window and whispered and marveled at silent stars above and rippling lightning below. Watch Gravity and you'll know why astronauts eagerly sign up for the next launch.
stylish cordless phones
stylish jeans
coworking putney
outdoor clothes
privacy international
homemade christmas decorations
international open academy
watch dead poets society
covent garden outdoor restaurants
how much to trademark a name worldwide
skipton building society contact
communication quote
best worldwide medical insurance
stylish bedside lamps
quarantine rules in india for international travellers
office christmas party
stylish toilet brush
fish society promo code
crisis at christmas
ebay worldwide search
garland christmas
christmas font
best coworking spaces world
stylish dp
sports outdoor store
advent international
cromwell international hotel
britannia international hotel canary wharf
ashford international station
high society 1956
national eczema society
mens outdoor jackets
stylish staircases
effective communication skills in nursing practice
coworking space chennai
stylish chairs for home office
henry jackson society
nationwide building society near me
asda christmas opening times
stylish vase
michael buble christmas
outdoor seating restaurants london
outdoor furniture replacement cushions
coworking spaces edinburgh
stylish hat
what is communication in health and social care
stylish tracksuit
worldwide vaccine tracker
coworking office space birmingham
communication with dementia
stylish hiking boots
communication apprehension test
the cumberland building society
christmas box
coworking space swindon
arleigh international
england rugby international arrested
hardcore worldwide
coworking space clapham junction
film cinematic genre of stylish hollywood crime dramas
cumberland building society login
stylish coasters
stylish extension
portman building society
skipton building society mortgage
new york coworking space
stylish trousers
optima worldwide group
manchester coworking spaces
outdoor lamp
coworking hackney wick
communication theories
coworking space old street
stylish comfortable office chair
communication devices
jas worldwide
outdoor restaurants covent garden
coworking space vs office
coworking shoreditch
coworking costa rica
stylish modern mens gold bracelet designs
stylish crocs
outdoor bars nottingham
coworking spaces stratford
amnesty international uk
fawcett society
imc worldwide
startup coworking spaces
worldwide disclosure facility letter
giff gaff international calls
santander building society
swiss airlines international
elegant stylish 8 letters
coworking spaces lisbon
satellite solutions worldwide shares
merry christmas everyone lyrics
nasaret international hospital
ebola deaths worldwide
worldwide hospitality
society standard cardiff
personalised christmas cards
stylish laundry baskets
outdoor jacket
international courier
stylish scrubs
cafe society
affordable and stylish
coworking or co-working
international waters crossword clue 4 4
stylish womens bike helmets
4px worldwide express
cadbury worldwide hide uk
stylish prescription glasses
family christmas jumpers
coworking home office
coworking space hong kong
international tracking
worldwide itunes chart
verbal and non verbal communication examples
christmas tops for women
christmas jumper women's
stylish fence
luke unabomber worldwide fm
edinburgh international climbing arena
yorkshire building society fixed rate bonds
coworking space norfolk
global space communication body founded 1964
christmas biscuits recipe
outdoor games for kids
million subscribers worldwide
nottingham building society intermediaries
coworking soho
coworking space holland park
what is communication skills
communication about the opening of unsold property crossword clue
christmas carol vorderman
communication apps
nice guidelines communication
toolstation outdoor lights
rt international
camping international gillingham
what is cadbury worldwide hide
christmas tree 7ft
stylish sofas
Source: www.popularmechanics.com
RELATED VIDEO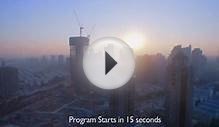 X-STEM Presentation with Dr. Tom Jones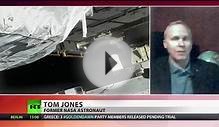 Thomas Jones, former astronaut, on NASA being closed ...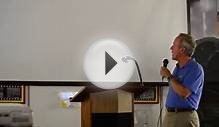 Tom Jones in USAF Space and Missile Museum History Center
Share this Post