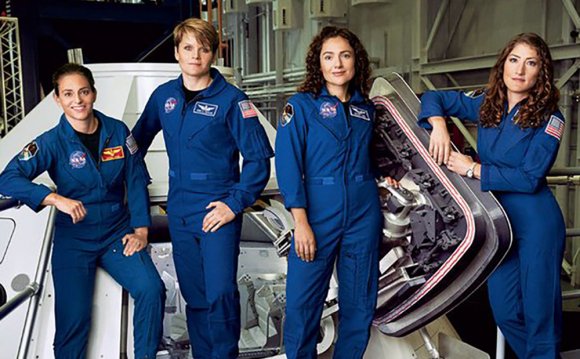 Lovelace's Woman in Space Program was a short-lived, privately-funded project testing women pilots for astronaut fitness in the early 1960s. Although nothing concrete resulted, the women who participated have since been recognized as trailblazers, whose ambitions to fly the newest and the fastest craft led them to be among the first American women to gain access to sophisticated aerospace medical tests.
The Woman in Space Program began as an Air Force project that grew out of two researchers' interests in women's capabilities for spaceflight. Because, on the average, women are smaller and lighter than men are, scientists speculated that they might make good occupants for cramped space vehicles. In 1960, Dr. William Randolph "Randy" Lovelace II and Brig. General Donald Flickinger invited award-winning pilot Geraldyn "Jerrie" Cobb to undergo the physical testing regimen that Lovelace's Albuquerque, New Mexico Foundation had developed to help select NASA's first astronauts. Although the Lovelace Foundation for Medical Education and Research was a private organization, Dr. Lovelace also served as head of NASA's Special Committee on Bioastronautics. When Cobb became the first woman to pass those tests, Lovelace announced her success at a 1960 conference in Stockholm, Sweden. As Cobb coped with the ensuing publicity, Lovelace invited more women pilots to take the tests. Jacqueline Cochran, the famous pilot, businesswoman, and Lovelace's old friend, joined the project as an advisor and paid all of the women's testing expenses.
By the end of the summer of 1961, nineteen women pilots had taken astronaut fitness examinations at the Lovelace Clinic. Unlike NASA's male candidates, who competed in group, each woman came to Albuquerque either alone or in a pair for the week of tests. All of the women were skilled airplane pilots with commercial ratings. Most of them were recruited through the Ninety-Nines, a women pilot's organization. Others heard about the testing through friends or newspaper articles and volunteered. The oldest candidate, Jane Hart, was a forty-one year old mother of eight and the wife of a U.S. Senator (Philip Hart-D of Michigan). The youngest, Wally Funk, was a twenty-three year old flight instructor .
Since no human being had flown in space yet when the astronaut fitness tests were designed, the Lovelace doctors required very thorough examinations. These included numerous X-rays and a four-hour eye exam. A specially weighted stationary bicycle pushed the women to exhaustion while testing their respiration. The doctors had the women swallow a rubber tube so that they could test their stomach acids. A tilt table tested circulation. Using an electrical pulse, the physicians tested nerve reflexes in their arms. Ice water was shot into the women's ears to induce vertigo so that the doctors could time how quickly they recovered. They calculated the candidates' lean body mass using a nuclear counter in Los Alamos. By the end of the week, the women had no secrets from the Lovelace physicians.
In the end, thirteen women passed the same physical examinations that the Lovelace Foundation had developed for NASA's astronaut selection process. Those thirteen women were:
Jerrie Cobb
Wally Funk
Irene Leverton
Myrtle "K" Cagle
Jane B. Hart (now deceased)
Gene Nora Stumbough [Jessen]
Jerri Sloan [Truhill]
Rhea Hurrle [Woltman]
Sarah Gorelick [Ratley]
Bernice "B" Trimble Steadman (now deceased)
Jan Dietrich (now deceased)
Marion Dietrich (now deceased)
Jean Hixson (now deceased)
A few women took additional tests. Jerrie Cobb, Rhea Hurrle, and Wally Funk went to Oklahoma City for an isolation tank test and psychological evaluations. Because of other family and job commitments, not all of the women were asked to take these tests, however. Instead, the group prepared to gather in Pensacola, Florida at the Naval School of Aviation Medicine to undergo advanced aeromedical examinations using military equipment and jet aircraft. Two of the women quit their jobs in order to be able to attend. A few days before they were to report, however, the women received telegrams abruptly canceling the Pensacola testing. Without an official NASA request to run the tests, the Navy would not allow the use of their facilities for an unofficial project.
Jerrie Cobb immediately flew to Washington, D.C. to try to have the testing program resumed. She and Jane Hart wrote to President John Kennedy and visited Vice President Lyndon Johnson. Finally, on the 17th and 18th of July 1962, Representative Victor Anfuso (R) of New York convened public hearings before a special Subcommittee of the House Committee on Science and Astronautics. Significantly, the hearings investigated sex discrimination two full years before the 1964 Civil Rights Act made that illegal, making these hearings a marker of how ideas about women's rights permeated political discourse even before they were enshrined in law. Cobb and Hart testified about the benefits of Lovelace's private project. Jackie Cochran talked about her concerns that setting up a special program to train a woman astronaut could hurt the space program. NASA representatives George Low and Astronauts John Glenn and Scott Carpenter testified that the women could not qualify as astronaut candidates. NASA required all astronauts to be graduates of military jet test piloting programs and have engineering degrees. In 1962, no women could meet these requirements. Although the Subcommittee was sympathetic to the women's arguments, no action resulted.
Lovelace's privately-funded women's testing project received renewed media attention when Soviet cosmonaut Valentina Tereshkova became the first woman in space in 1963. In response, Clare Booth Luce published an article in Life magazine criticizing NASA and American decision makers. By including photographs of all thirteen Lovelace finalists, the names of all thirteen women became public for the first time. (Significant media coverage had already spotlighted some of the participants, however.)
Although both Cobb and Cochran made separate appeals for years afterward to restart a women's astronaut testing project, the U.S. civil space agency did not select any female astronaut candidates until the 1978 class of Space Shuttle astronauts. Astronaut Sally Ride became the first American woman in space in 1983 on STS-7, and Eileen Collins was the first woman to pilot the Space Shuttle during STS-63 in 1995. Collins also became the first...
sham: how the self-help movement made america helpless
bryson tiller self made mp3
creation museum
creativity is great but not in accounting
self made jean jacket
blogging as a job
blogging dirty
creation games
creativity as a core value
selfmade billionaires went broke
creativity out of the box thinking innovation
decision makers that rely on creativity and imagination are
tf2 selfmade items
self made tattoo designs
creativity yours
retired now what blogs
heidi gwaii selfmade
selfmade easy sandwich
blogging marketing
blogging zenith
selfmade fruit smoothie weird
selfmade on tumblr
self made man tattoo
infamous danniel selfmade pack
creative pro apple
blog after college
selfmade ramen noodles
creative xp trail camera
should i blog or vlog
creation l customer service
creativity as a strength
creativity thesaurus
quickie in umkleide - selfmade horny couple in public changing room
creation audio labs
self made billionaire effect
creative gifts made of iron
creativity under the gun at litmus corporation
creativity pro color como usar
creation vs evolution movie
at home selfmade tumblur
selfmade prom queen
starbucks doubleshot selfmade
creativity within the curriculum
blogging through squarespace
selfmade records chronik 3 download
creativity pro color modo de uso
creativity research journal
like the posts at the top of a blog typically
rocko self made album download
creative ways to prospect
creation underwater
creative after school care pensacola fl
creative writing before bed
creative zing
creativity graphic
is vlogging better than blogging
selfmade syrianna instagram
self made madam cj walker
creative behind the ear tattoos
blogging history
pinup board selfmade
who made up rules of self government
blogging about food
creation hymn rig veda
emily even blog
procreation d
inside creative writing brad reed
selfmade object
creativity in schools
self-made woman meaning
how to layout a blog
selfmade define
blog apa citation
creativity during lockdown essay
creation health
selfmade object
bloggingpro theme
self made shampoo
selfmade address
creative nails and spa
bloggingx pro free download
blogging blast off
blogging over wine
gt selfmade jordan xbox
creativity leadership
i'm not spik spok (original mix) danniel selfmade
creative office pavilion
montgomery gentry self made man
creativity podcast
blogging rules
selfmade vidio
creativity x 4
blog universal orlando
selfmade snapchat
selfmade dildo
blogging from ipad
blogging on linkedin
infamous tools danniel selfmade free
self made training facility elk grove
creative qt
Source: history.nasa.gov
RELATED VIDEO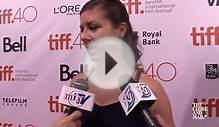 TIFF 2015: Jessica Chastain on The Martian, female astronauts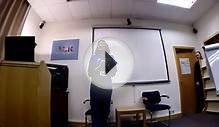 Suni Williams - NASA astronaut, test pilot and a great woman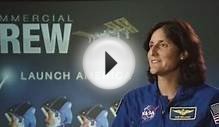 NASA Selects 4 Astronauts to Test Commercial Spaceflights
Share this Post