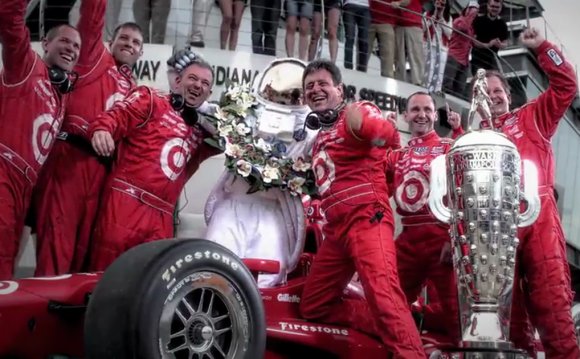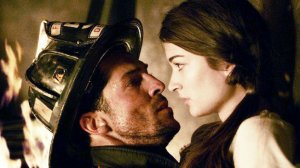 On the list of sexy male professions, fireman is a perennial top pick. Just ask any male stripper (or the audience at Magic Mike). But according to Axe, the maker of pungent body sprays favored by junior-high boys, there's one hot-dude job that beats all the rest: astronaut.
This hierarchy is deftly illustrated in Axe's latest spot from BBH London and Biscuit Filmworks director Tim Godsall, in which a handsome fireman braves a burning building to save the pretty girl trapped within. He removes his fireman's coat, wraps it around the damsel in distress (this initially appears to be a segue into a striptease routine, but alas, it's just an act of kindness) and carries her out of the building. At this point the woman appears suitably love-struck—until, that is, a fully suited astronaut approaches out of nowhere. The damsel immediately abandons her rescuer to go flirt with the man in the big white onesie, because, as Axe informs us, "Nothing beats an astronaut. Ever."
So, what's an astronaut doing in an Axe commercial? Oh, just recruiting some people for the Axe Apollo Space Academy. The company this week launched a contest to gather 22 people for a trip to space—"as in, actual space, " the brand says, in case you were confused. Axe even managed to get Buzz Aldrin, the legendary astronaut (and probably one of the few you can actually name), to announce the campaign. (A second spot, "Lifeguard, " will launch soon and also be tagged with the invitation to space.)
Go to this website to apply for the Axe Apollo program between now and Feb. 3 (when Axe will air its first Super Bowl commercial). And hope to god that in space, no one can smell your Axe.
CREDITS
Client: Axe
Agency: BBH, London
Client Credits
Tomas Marcenaro - Global Brand Director
Jim Brennan - Global Brand Manager
Michael Coden - Global Assistant Brand Manager
BBH Creative Team: Wesley Hawes and Gary McCreadie, Diego Oliveira and Caio Giannella
BBH Creative Director: David Kolbusz
BBH Producer: Ruben Mercadal
BBH Assistant Producer: George Ancock
BBH Head of Strategy: Jonathan Bottomley
BBH Strategic Business Lead: Ngaio Pardon
BBH Strategy Director: Tim Jones
BBH Team Director: Tom Murphy
BBH Team Manager: Jennifer Omran
Production Company: Biscuit Filmworks
Director: Tim Godsall
Executive Producer: Orlando Wood
Producer: Rick Jarjoura
DoP: Jess Hall
Post Production: Framestore
Sound Design: Phaze UK / Raja Sehgal @ Grand Central Studios, London
Sound Mixing / Arrangement : Raja Sehgal @ Grand Central Studios, London
Source: www.adweek.com
RELATED VIDEO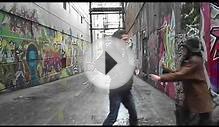 AXE Apollo Spoof! - Nothing beats an astronaut! [35s]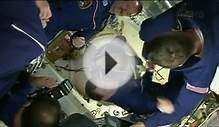 Nothing beats an astronaut... except an ex-Navy Seal ...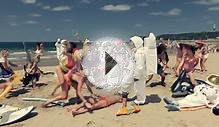 Harlem Shake - Nothing Beats an Astronaut Ever
Share this Post