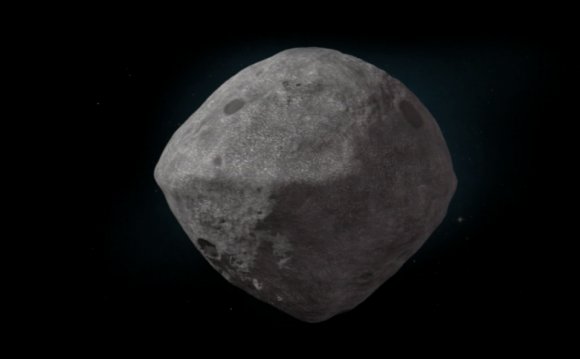 AAE Associate Professor Li Qiao and PhD student Sayan Biswas were recently awarded first prize for artistic merit in the 2015 Combustion Art Competition. Biswas says the artwork, titled "Afrit (Arabian mythology) - The Fire Monster, " came out of their current research that focuses on developing advanced fuel efficient and emission free combustion system for gas engines.
AAE Assistant Professor Sally Bane has been awarded a Young Investigator Research Program (YIP) grant through the Air Force Office of Scientific Research (AFOSR).
AAE PhD student Ali Raz is the recipient of the 2016 Johns Hopkins University/ Applied Physics Laboratory Alexander Kossiakoff Scholarship from the INCOSE Foundation.
The Purdue Hyperloop team was among 30 teams selected to advance during the SpaceX Hyperloop pod competition last weekend at Texas A&M University, College Station, Texas.
Professor Barrett S. Caldwell has been named to the 2016-2017 class of Jefferson Science Fellows (JSF), an initiative of the Office of the Science and Technology Adviser to the U.S. Secretary of State.
AAE Associate Professor James L. Garrison has been honored with the Institute of Navigation (ION) Tycho Brahe Award for outstanding contributions to the science of space navigation, guidance, and control.
Kathleen Howell, Distinguished Hsu Lo Professor of Aeronautical and Astronautical Engineering, has been named one of the "30 Most Innovative Women Professors Alive Today."
Astronaut and AAE Visiting Professor David Wolf is assisting The Children's Museum of Indianapolis with its new permanent exhibit designed to capture the excitement of space exploration. Dr. Wolf is the Museum's first Extraordinary Scientist-in-Residence.
A student team from Purdue University will compete in the SpaceX Hyperloop pod competition January 29th and 30th at Texas A&M University, College Station, Texas. Team members participated in a hyperloop class taught by faculty members, including AAE Associate Professor Alina Alexeenko.
AAE Machinist James Younts has been with the university for 20 years. Electronics Specialist John Phillips is being recognized for 10 years of service.
AAE Assistant Professor Michael Grant received the Atmospheric Flight Mechanics Best Paper Award for a paper he presented at the 2015 AIAA Conference in Dallas, TX.
As part of an ongoing collaboration known as Project Aldrin-Purdue, AAE Professor James Longuski's senior design course will once again be evaluating Gemini and Apollo astronaut Dr. Buzz Aldrin's plan to establish permanent human presence on Mars by 2040.
Sigma Gamma Tau held its initiation on December 8th. The honor society for Aerospace Engineering initiated 27 new members. Sigma Gamma Tau is advised by AAE Assistant Professor Michael Grant.
An interdisciplinary team of students and faculty at Purdue University, led by AAE Associate Professor Timothée Pourpoint, has designed and built three types of torches that will be central to Indiana's bicentennial relay next year.
A functional prototype of the flagship torch designed to be used in the 2016 relay to mark Indiana's Bicentennial was given to Gov. Mike Pence as part of Statehood Day events at the Statehouse in Indianapolis.
Students from several schools in the College of Engineering, along with Timothée Pourpoint, project manager and associate professor of aeronautics and astronautics at Purdue, were on hand for the official unveiling.
A team of AAE undergraduate students has been selected by NASA to test its spaceflight hardware design in NASA's Micro-g Neutral Buoyancy Experiment Design Teams (Micro-g NExT) program. Micro-g NExT provides undergrads an opportunity to design, build, and test a tool or device that addresses a space exploration problem.
Devendra Verma is a PhD candidate in the school of Aeronautics and Astronautics working with Dr. Vikas Tomar on microstructure dependent dynamic fracture prediction and interface strength measurements.
A group of Purdue University students will participate in a SpaceX Hyperloop pod competition to help design test vehicles for a vacuum-tube transit system proposed by inventor and business magnate Elon Musk.
The students are taking a Hyperloop design class that will end on Thursday (Dec. 10) with a 5 p.m. public lecture in Fowler Hall by Josh Giegel, vice president of design and analysis for Hyperloop Technologies Inc. He also will meet with the Purdue design team.
Three AAE graduate students have been selected as finalists in the Best Graduate Student Paper Competitions at the AIAA 2016 SciTech. Sangjin Lee, David Kun, and Jayaprakash Suraj Nandiganahalli are all students of associate professor Inseok Hwang.
School of Aeronautics and Astronautics associate professor Dr. Vikas Tomar has had a book published by Springer. "Multiscale Characterization of Biological Systems" is based on work Dr. Tomar has done with his students over the past 10 years in the field of interface mechanics of biomaterials.
Kathleen C. Howell, the Hsu Lo Distinguished Professor of Aeronautical and Astronautical Engineering, was honored at a reception earlier this month as the winner of the 2015 Violet Haas Award.
The Violet Haas Award "recognizes those individuals, programs, or departments at Purdue who have effectively facilitated the advancement of women in hiring, promotion, education, and salary, or have generally enhanced a positive professional climate for women at Purdue University, " according to the Susan Bulkeley Butler Center for Leadership Excellence, which administers the award.
A fascination originating in a European comic book has taken off for Timothée Pourpoint, associate professor of aeronautics and astronautics, resulting in his career in studying propulsion, combustion and energy storage.
Now Pourpoint, a 38-year-old native of France, is working hand-in-hand with students and fellow faculty to help Indiana residents celebrate the state's history by creating a torch for next year's bicentennial relay.
Source: engineering.purdue.edu
Share this Post