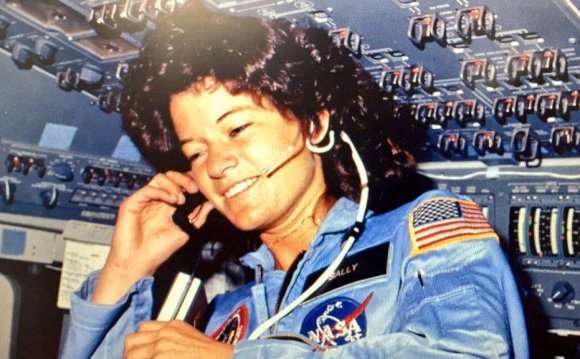 Sally Ride, the NASA astronaut who became the first American woman in space in 1983, has died after a 17-month battle with pancreatic cancer, her office said today. She was 61 years old and had lived in California.
In 1983 and again in 1984, she flew as a mission specialist on the space shuttle Challenger, conducting experiments, operating the shuttle's robot arm - and breaking through a very high-altitude glass ceiling.
"Sally was a national hero and a powerful role model, " said President Obama in a statement from the White House. "Sally's life showed us that there are no limits to what we can achieve and I have no doubt that her legacy will endure for years to come."
Members of Congress, fellow astronauts and close friends offered tributes too.
"Sally lived her life to the fullest, with boundless energy, curiosity, intelligence, passion, commitment, and love, " said her colleagues at Sally Ride Science, an organization she set up after her NASA career to inspire young girls to pursue careers in science and engineering. "Her integrity was absolute; her spirit was immeasurable; her approach to life was fearless."
Born on May 26, 1951, in Los Angeles, Sally Kristen Ride studied physics at Stanford University, earning a Ph.D. in 1978. By then she had already been selected as one of NASA's first six woman astronaut candidates. The agency was gearing up for its new shuttle program, and said it wanted to expand its astronaut corps, which in its early years had been mostly limited to test pilots.
"Sally Ride broke barriers with grace and professionalism - and literally changed the face of America's space program, " NASA Administrator Charles Bolden said in a statement. "The nation has lost one of its finest leaders, teachers and explorers. Our thoughts and prayers are with Sally's family and the many she inspired. She will be missed, but her star will always shine brightly."
Smart and assertive, Ride won assignment to the crew of STS-7, the seventh shuttle flight. It launched from the Kennedy Space Center in Florida on June 18, 1983. It attracted some of the largest crowds to watch a shuttle launch, including many who made banners and chanted, "Ride, Sally, ride!"
"On launch day, there was so much excitement and so much happening around us in crew quarters, even on the way to the launch pad, " Ride recalled in a 2008 interview. "I didn't really think about it that much at the time - but I came to appreciate what an honor it was to be selected to be the first to get a chance to go into space."
The flight ran six days. She and four male crewmates orbited Earth 97 times, landing safely at Edwards Air Force Base in California.
"The thing that I'll remember most about that flight is that it was fun, and in fact I'm sure it will be the most fun I'll ever have in my life, " she said after her return from space.
She flew again the next year on another mission, designated STS-41G. On that flight a crewmate, Kathleen Sullivan, became the first American woman to go outside the ship on a spacewalk. Ride, operating the shuttle's robotic arm, provided logistical support.
Ride would have flown again, possibly in 1986, but the Challenger was destroyed on its 10th mission, exploding 73 seconds after liftoff. Seven astronauts were killed, including the teacher Christa McAuliffe. The nation was stunned. The shuttle program was halted for two years.
Ride was appointed by President Reagan to serve on the panel investigating the tragedy, a job she would repeat in 2003 after the loss of the shuttle Columbia.
Ride left NASA after the Challenger disaster, turning her life to writing, teaching, speaking, and entrepreneurship. She said she had been an outlier when she turned to science in school; she wanted more young women to feel welcome in the mostly male world of technology.
She was not the first woman ever in orbit. Back in 1963, the Soviet Union launched Valentina Tereshkova on a three-day flight in its Vostok 6 capsule.
But American political leaders, locked in a space race with the Russians, derided the flight as a publicity stunt on which Tereshkova was mostly a passenger. No more women would fly in space for nearly 20 years.
Source: abcnews.go.com
RELATED VIDEO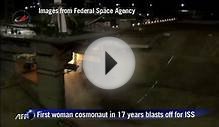 First woman cosmonaut in 17 years blasts off for ISS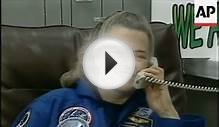 USA: WOMAN ASTRONAUT SHANNON LUCID IS REUNITED WITH HER FAMILY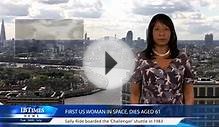 First US woman in space, dies aged 61
Share this Post