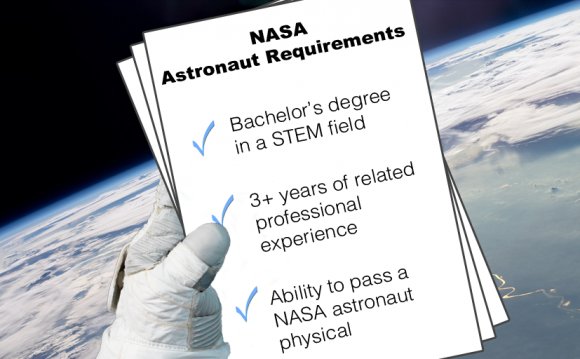 The Canadian Space Agency (CSA) is looking for individuals who want to be part of the next generation of space explorers. Two applicants will be selected to join the CSA Astronaut corps. A pool of qualified candidates will also be created for future needs.
The CSA is seeking outstanding scientists, engineers and/or medical doctors with a wide variety of backgrounds. Creativity, diversity, teamwork, and a probing mind are qualities required to join the CSA's Astronaut Corps. To withstand the physical demands of training and space flight, candidates must also demonstrate a high level of fitness and a clean bill of health
Astronaut Duties
Astronaut trainees will train for tours of duty on the International Space Station (ISS), the largest human spacecraft ever built.
Astronauts are involved in robotic operations using the Canadian remote manipulator system and regularly perform inside or outside maintenance tasks of the ISS. Therefore, astronauts are required to possess a detailed knowledge of the ISS systems, as well as a detailed knowledge of the operational characteristics of their missions, their requirements and objectives, and all supporting systems and equipment for each experiment on their assigned missions. During space missions, astronauts may also conduct experiment operations or act as subjects in physiological experiments.
Long-duration missions aboard the ISS generally last from three to six months. Training for long-duration missions is very arduous and takes two to three years. This follows basic training of about one year. This training requires extensive travelling, and includes assimilation of the ISS assembly sequence and its on-orbit operations. Travel to and from the ISS will be by Space Shuttle until its retirement in 2010. Following the Shuttle retirement, all trips to and from the ISS will be aboard the Russian Soyuz vehicle. Consequently, astronauts must meet the Soyuz size requirements, as indicated below.
Beside their main duties, astronauts can represent the CSA and Canada in national and international forums and public events.
Basic Requirements
The applicant must be a Canadian citizen or a resident of Canada. Because astronauts are required to perform a broad range of scientific and technical work, prospective candidates must hold: a Bachelor' degree recognized in Canada, in one of the following areas: Engineering or Applied Sciences Science (e.g. Physics, Chemistry, Biology, Geology, Mathematics, Computer Science, etc.) The bachelor's degree must be followed by at least two years of related professional experience.
OR
a bachelor's degree along with a master's degree or a doctoral degree recognized in Canada, in one of the following areas: Engineering or Applied Sciences Science (e.g. Physics, Chemistry, Biology, Geology, Mathematics, Computer Science, etc.) OR a license to practice medicine in a province or a territory of Canada.
Medical Requirements
To be selected, applicants must meet stringent medical criteria. Applicants will be required to undergo CSA medical physical exams, which include the following specific requirements:
Standing height must be between 149.5 cm to 190.5 cm Visual acuity Visual acuity must be 20/20 (6/6) or better in each eye, with or without correction. Maximum limits for cyclopegic refractive error and astigmatism correction also apply. (Note: you are not required to provide this information with your initial application. We will request it later if needed.) The refractive corrective surgical procedures PRK or LASIK are allowed. For those candidates under final consideration, an operative report on the surgical procedure will be requested. The CSA does not recommend that potential candidates undergo laser refractive surgery for the sole purpose of applying for employment as an astronaut. Blood pressure must not exceed 140/90 mm Hg, measured in a sitting position. Meet the following pure tone audiometry hearing thresholds:
Frequency (Hertz):
500
1000
2000
3000
4000
Either ear (decibels):
30
25
35
50
Conditions of employment:
The position will require frequent travel and relocation. The position is subject to pre-employment security clearance. Candidates must undergo pre-employment medical examinations.
How You Will Be Evaluated
Applicants meeting the basic requirements will be identified through an automated recruitment system. These applicants will be asked to complete a second, more detailed, questionnaire. These applications will be reviewed based on academic, experience, expertise, certification and qualification requirements. Successful candidates will then be invited to a preliminary interview and will be evaluated by a Selection Board composed of specialists. Candidates will be asked to provide additional information on their medical status as well as all required information necessary for the conduct of the security clearance investigation.
The best-qualified applicants will be invited for a final interview and undergo medical and other testing.
Source: www.asc-csa.gc.ca
RELATED VIDEO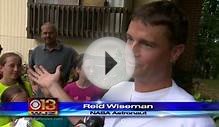 Astronaut Reid Wiseman Encourages Kids To Follow Their ...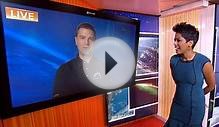 The Today Show: Astronaut Reid Wiseman Becomes Social ...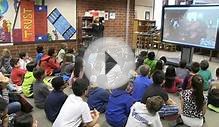 NASA Astronaut, Reid Wiseman, Skypes with Seldens Landing ...
Share this Post