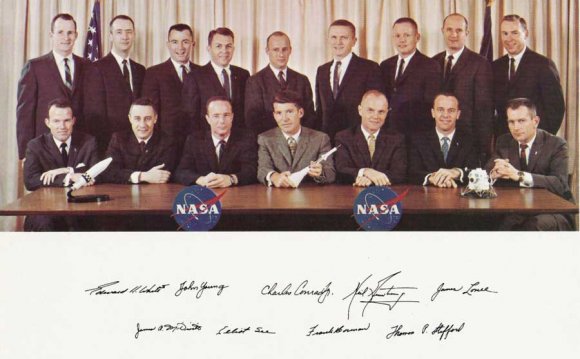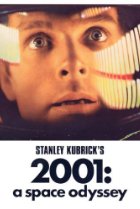 By don-666 created 11 months ago last updated - 5 months ago
the best astronaut movies, space suit required
1.
2001: A Space Odyssey (1968)
Humanity finds a mysterious, obviously artificial object buried beneath the Lunar surface and, with the intelligent computer H.A.L. 9000, sets off on a quest. (149 mins.)
2.
Apollo 13 (1995)
NASA must devise a strategy to return Apollo 13 to Earth safely after the spacecraft undergoes massive internal damage putting the lives of the three astronauts on board in jeopardy. (140 mins.)
3.
The Right Stuff (1983)
The story of the original Mercury 7 astronauts and their macho, seat-of-the-pants approach to the space program. (193 mins.)
4.
Alien (1979)
The commercial vessel Nostromo receives a distress call from an unexplored planet. After searching for survivors, the crew heads home only to realize that a deadly bioform has joined them. (117 mins.)
5.
Gravity (2013)
A medical engineer and an astronaut work together to survive after an accident leaves them adrift in space. (91 mins.)
6.
Capricorn One (1978)
A NASA Mars mission won't work, and its funding is endangered, so they decide to fake it just this once. But then they have to keep the secret... (123 mins.)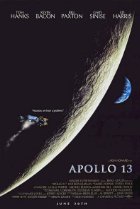 7.
Moon (2009)
Astronaut Sam Bell has a quintessentially personal encounter toward the end of his three-year stint on the Moon, where he, working alongside his computer, GERTY, sends back to Earth parcels of a resource that has helped diminish our planet's power problems. (97 mins.)
8.
Planet of the Apes (1968)
An astronaut crew crash lands on a planet in the distant future where intelligent talking apes are the dominant species, and humans are the oppressed and enslaved. (112 mins.)
9.
The Martian (2015)
During a manned mission to Mars, Astronaut Mark Watney is presumed dead after a fierce storm and left behind by his crew. But Watney has survived and finds himself stranded and alone on the hostile planet. With only meager supplies, he must draw upon his ingenuity, wit and spirit to subsist and find a way to signal to Earth that he is alive. (144 mins.)
10.
Aliens (1986) The planet from Alien has been colonized, but contact is lost. This time, the rescue team has impressive firepower, but will it be enough? (137 mins.)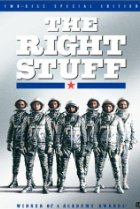 11.
The Astronaut's Wife (1999)
After an explosion in space and subsequent two-minute radio-out period, two astronauts return home to their wives. Slightly it's revealed that they're not the same as they were. (109 mins.)
12.
Countdown (1967)
Desperate to reach the moon first, NASA sends a man and shelter separately, one-way. He must find it to survive; he can't return until Apollo is ready. (101 mins.)
13.
Love (2011)
After losing contact with Earth, Astronaut Lee Miller becomes stranded in orbit alone aboard the International Space Station... (84 mins.)
14.
Sunshine (2007)
A team of international astronauts is sent on a dangerous mission to reignite the dying Sun with a nuclear fission bomb in 2057. (107 mins.)
15.
Contact (1997)
Dr. Ellie Arroway, after years of searching, finds conclusive radio proof of intelligent aliens, who send plans for a mysterious machine. (150 mins.)
16.
Marooned (1969)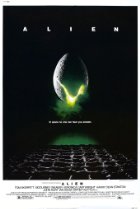 Three American astronauts are stranded in space when their retros won't fire. Can they be rescued before their oxygen runs out? (134 mins.)
17.
Destination Moon (1950)
One of the first science fiction films to attempt a high level of accurate technical detail tells the story of the first trip to the moon. (92 mins.)
18.
Solaris (2002)
A troubled psychologist is sent to investigate the crew of an isolated research station orbiting a bizarre planet. (99 mins.)
19.
Solaris (1972)
A psychologist is sent to a station orbiting a distant planet in order to discover what has caused the crew to go insane. (167 mins.)
20.
Space Cowboys (2000)
When a retired engineer is called upon to rescue a failing satellite, he insists that his equally old teammates accompany him into space. (130 mins.)
21.
Europa Report (2013)
An international crew of astronauts undertakes a privately funded mission to search for life on Jupiter's fourth largest moon. (90 mins.)
22.
Apollo 18 (2011)
Decades-old found footage from NASA's abandoned Apollo 18 mission, where two American astronauts were sent on a secret expedition, reveals the reason the U.S. has never returned to the moon. (86 mins.)
23.
24.
Pandorum (2009)
A pair of crew members aboard a spaceship wake up with no knowledge of their mission or their identities. (108 mins.)
25.
Stranded (2001)
A seven-man crew of international specialists formed by Commander Andre Vishniac; engineer Luca Baglioni;... (95 mins.)
26.
The Reluctant Astronaut (1967)
Don Knotts is Roy Fleming, a small town kiddie-ride operator who is deathly afraid of heights. After... (101 mins.)
27.
Red Planet (2000)
Astronauts, and their robotic dog AMME, search for solutions to save a dying Earth by searching on Mars, only to have the mission go terribly awry. (106 mins.)
28.
Interstellar (2014)
A team of explorers travel through a wormhole in space in an attempt to ensure humanity's survival. (169 mins.)
29.
Mission to Mars (2000)
When the first manned mission to Mars meets with a catastrophic and mysterious disaster after reporting a unidentified structure, a rescue mission is launched to investigate the tragedy and bring back any survivors. (114 mins.)
30.
Too Far from Home (?)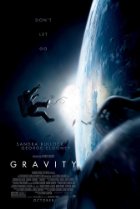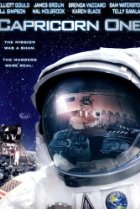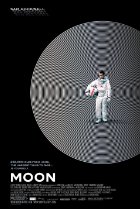 Source: www.imdb.com
RELATED VIDEO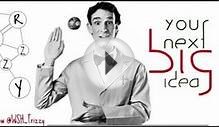 Trizzy - Astronaut Gear Featuring Jordan Hollywood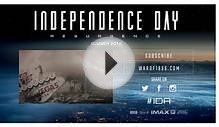 Jeff Goldblum is suited up in astronaut gear as first on ...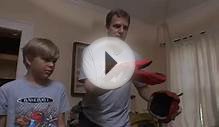 Astronaut on Everest: Summit Gear
Share this Post