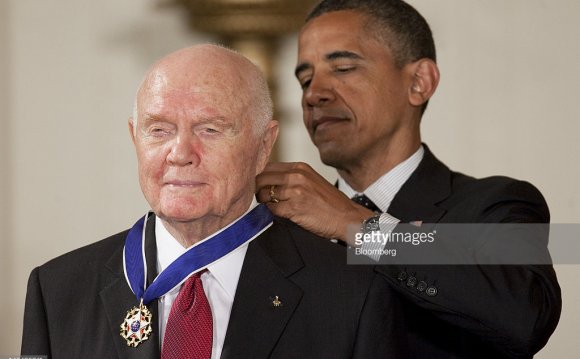 What are the Space Shuttle Crew Positions?
The three space shuttle crew positions are Commander/Pilot Astronauts, Mission Specialist Astronauts, and Payload Specialists. Pilot Astronauts have onboard responsibility for the vehicle, crew, mission success, and safety of flight. Mission specialist astronauts have overall responsibility for coordinating shuttle operations in the following areas: shuttle systems, crew activity planning, consumables usage, and experiment/payload operations. Payload specialists are persons other than NASA astronauts (including foreign nationals) who have specialized onboard duties; they may be added to shuttle crews if activities with unique requirements are involved and more than the minimum crew size of five is needed.
Who can become an astronaut?
Any U.S. citizen can apply to for the Astronaut Candidate Program. Although the average age of candidates selected in the past ranges from 26-46, there is no age requirement to be an astronaut.
What educational requirements are needed?
A bachelor's degree from accredited institution in engineering, biological science, physical science, or mathematics is needed, as well as three years of professional experience. An advanced degree is also desirable.
What are the physical requirements needed for the Astronaut Candidate Training Program?
Astronaut candidates must be in excellent physical condition. At Johnson Space Center, they are required to complete military water survival prior to beginning their flying syllabus and become SCUBA qualified to prepare them for extravehicular activity training. Consequently, all Astronaut Candidates will be required to pass a swimming test during their first month of training. They must swim 3 lengths of a 25M pool without stopping, then swim 3 lengths of the pool in a flightsuit and tennis shoes. The strokes allowed are freestyle, breaststroke, and sidestroke. There is no time limit. They must also tread water continuously for 10 minutes.
In addition, astronaut candidates must pass medical exams by NASA physicians and must have keen vision. Mission Specialist Astronaut Candidates and Pilot Astronaut Candidates have additional requirements, which vary slightly.
What is the competition like to get into the Astronaut Candidate Training Program?
Competition is extremely keen, with an average of more than 4, 000 applicants for about 20 openings every 2 years. Astronaut recruiting occurs periodically.
How many astronauts have already been selected?
There are currently 108 astronauts and 36 management astronauts in the program; 133 astronauts have retired or resigned; and 35 are deceased.
When will NASA be selecting astronaut candidates again?
NASA accepts applications for the Astronaut Candidate Program on a continuing basis and selects candidates every two years, if needed.
lifestyles unlimited san antonio
key trends
starbucks near me
out of coffee
trend 2015
lu bingwei
butler's coffee
supper cut near me
astrology semi sextile symbol
city science
lifestyle points
how do nadh molecules contribute to electron transport
price trends
lifestyle and health
spanish to english
top hairstyles women
trend on
science the
haircut twin falls idaho
media trends
latest hairstyles for medium length hair
full coffee
pdf astronomy
gina's hair
animal science science fair topics for 12 graders
what are the different branches of astronomy
soft news
falmouth coffee shops
head pat memes
haircut woman
fashion police
coffee for two
very fashion
tv trends
lifestyle policy
trending memes 2018
trends video
where to buy maps coffee
history of astronomy quiz
lifestyle of the rich and famous youtube
science police
smug croagunk
science for life
modern lifestyle
trend show
he did this for science
science an
only coffee
astronomy online
fashion game on
haircut day
trend today
why is there science
table from the side
fashion tips ideas
celestial bodies in our solar system
step in the scientific method
coffee shop ne
blush a-line dress size 4
chicago meteorology museum
state coffee
of science
men's trends
astronomy box
fashion chingu
photo trend
science 12
why did facebook remove trending
house coffee
green haircut
adorable kpop outfit
can science
constellation of auriga
haircut in roseville ca
coffee downtown riverside
trending topics twitter
a coffee a day
lifestyle product
women astronomy
empirical science method diagram
astronomy co
fashion styles 2019
today's trends
free science
glycolysis
hair styles 2017 women
lifestyle gift
d d coffee
coffee shops mountain view ca
fashion name
vip lifestyle
fuel storage pathways in body
it's fashion
am fashion
coffee an
how did astrology begin
science experiments for kids 4-6
haircut risk
hair salon near me current location
coffee in can
coffee enemas and weight loss
coffee message note
haircut fine
hair trends 2018 male
lifestyle blogs
supercuts coupons
do now science
1 fashion
engineering design vs scientific method assignment
gru meme fbi
down trend
1 haircut
fashion nova curve
over trend
state science
love trends
2016 and 2017 movies list
science olympiad 2019 events division c
the coffee
re science
brakeman's charlotte
trending hairstyles men
starships clean
first coffee
hairstyle that juts out
lifestyle live
science of the time
high salon
i am great lifestyle
blue astronomy
what is the question in the scientific method
art coffee
how to be in fashion
game lifestyle
deep astronomy
coffee day
line haircut
trending in world
this is our science
music lifestyle
fashion from
science news articles for kids
trending music 2018
haircut show
lifestyle choice
need lifestyle
trending movies on netflix
search astronomy
i am science
astronomy stuff
fashion can
3rd avenue studio denver
astronomy artist
astronomy de
which soda freezes the fastest
astronomy india
science who am i
science center greensboro nc
group science
years fashion
nude casual bodycon dress
coffee shops
science fair projects
trend oil
fashion full
planet symbol icons
o m a coffee
science at home
pro media hashtags
what to wear to an interview
Source: www.space-explorers.com
RELATED VIDEO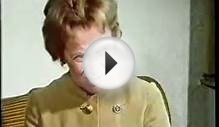 First woman astronaut test pilot Hanna Reitsch 2 new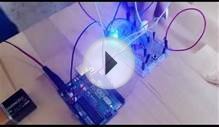 Astronaut Pilot Training 2: Reflex Competition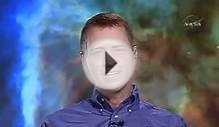 Q&Astronaut: STS-125 pilot Greg Johnson
Share this Post