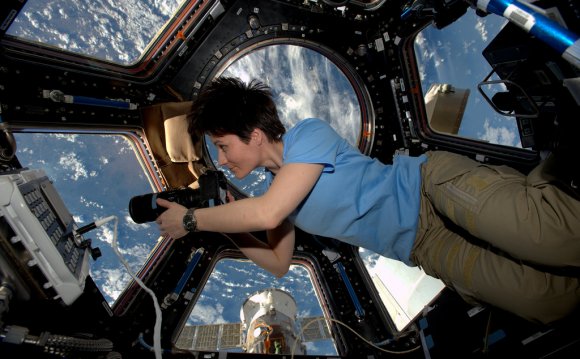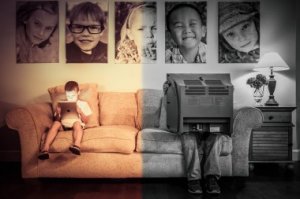 Samantha downplays the attention she's received for breaking the record for longest continuous space flight by a woman. "To be honest, I don't really think it makes a difference if you've been in space for 200 days or 190, " she tells the Weekly Flickr. "For any astronaut, what really counts is to experience space travel firsthand."
Her photos also document her training, from the United States to Canada to Japan to Russia. These images illustrate the unique spirit of international cooperation that surrounds ISS and pay tribute to the highly skilled individuals who train and sustain astronauts from Earth. "There [are] thousands of people involved in getting us ready to fly to space, " she says.
While her training photos provide a fascinating peek into the process of putting people into space, her work takes a decidedly poetic turn after she arrived on ISS in November 2014. Aboard ISS, she was presented with an unparalleled opportunity to capture the Earth's majesty.
One of her favorite places to photograph from space was her native Italy. "[I'm] probably a little bit biased, " she laughs, "but I do think that Italy is very photogenic." From snowcapped mountains to coastal cities, and of course the nation's classic boot shape, her photos prove the point. But she also fell in love with shooting places such as Patagonia, the Caribbean, and North Africa. "The Earth is a magnificent place to look at, " she says.
Moved by the beauty she witnessed from more than 200 miles up, Samantha sees shared responsibility for humanity on Earth as continue our voyage through space. "We have to start to perceive ourselves more and more as the crew of this spaceship — not passengers or tourists, but as crew members who actually need to take care of it, and each other, just like we do on the space station."
Do you want to be featured on The Weekly Flickr? We are looking for your photos that amaze, excite, delight and inspire. Share them with us in the The Weekly Flickr Group, or tweet us at @TheWeeklyFlickr.
Source: blog.flickr.net
RELATED VIDEO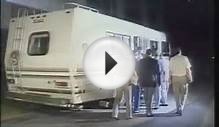 Sally Ride, First US Female Astronaut, Dead at 61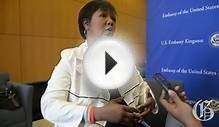 First Afro-American female astronaut visits Jamaica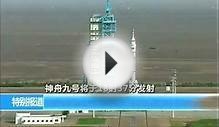 [FULL] ShenZhou 9 Launch Female Astronaut 神九发射
Share this Post