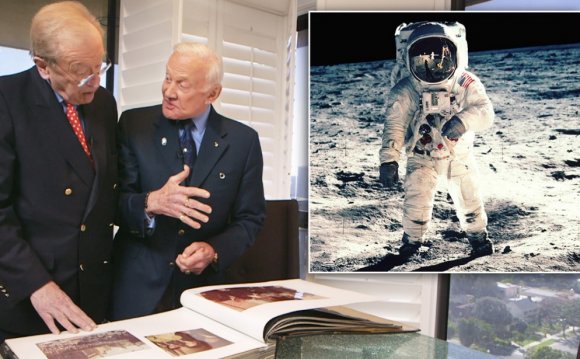 Buzz Aldrin has been on many journeys in his remarkable life, and in some respects the one to the moon was the least challenging. Being the second man to walk on the moon in July 1969, stepping down from the landing craft 20 minutes after Neil Armstrong, gave him eternal name recognition, but it also brought a heap of problems in the decade that followed - alcoholism, depression, two divorces. He was on the moon for two and a half hours; his post-Nasa breakdown lasted for a decade as he looked for something to fill the space left by ... space.
But now, praise the Lord and Alcoholics Anonymous, 79-year-old Buzz is sitting in front of me, tanned, alert, as sharp as the Apollo 11 badge pinned to his colourful tie, chiding me for waving the mic around carelessly, telling a fan who is showing him his grandfather's 60s space scrapbook that he doesn't sign autographs, treading the careful divide between ego and generosity, self-regard and fellowship that is essence-of-Buzz.
Armstrong lives in near-seclusion at his Ohio farm, so Buzz - off the booze for 30 years - has come to represent the crazy glory of manned space travel, and is in London as part of a global mission to get us interested in space again. He's also flogging a book, Magnificent Desolation, which charts his rise, fall and return to equilibrium. Major Tom eventually made it back to Earth, and has quite a tale to tell.
The key thing when interviewing Aldrin is not to get too technical. He is a man who would happily fill the entire hour with a discussion of docking manoeuvres. I also make the mistake of mentioning God - he secretly took communion moments after the module landed on the moon ("My soul didn't belong to Nasa, " he says) - and he gives me an impenetrable 10-minute explanation of the evolution of his faith. He is nothing if not systematic, which is great for the meticulous planning of moon landings, less good for quick life surveys. But get him off technicalities and AA-style moral lessons, and he is far more articulate and engaging than most interviewers would have you believe.
He has always had problems putting into words the grandeur of that moment 40 years ago. "People want to know what it felt like, " he says. "They want us in a few words to generate the enthusiasm that the world had as they contemplated what we were about to do. Well, what it felt like is something that we trained for. We were trying to treat it as calmly as we could and perform to the best of our ability. We tried to repress feelings of exuberance, of disappointment, and be proud and responsible people accomplishing the task that was given to us. That sounds kind of boring. Except that what we did was kind of earth-shaking."
I ask him whether he was disappointed to be the second person to set foot on the moon. He tries to have it both ways. "We're dealing with very competitive people who always want to get the most out of the opportunities that come along, even though I did not relish the idea of speeches, celebrations and being on a pedestal as a hero. I didn't enter the space programme to want to do that. Being first outside the spacecraft would bring much more responsibility, and I really wasn't looking for that."
Source: www.theguardian.com
RELATED VIDEO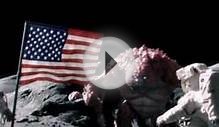 Astronauts Attacked By Monster On The Moon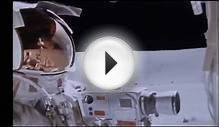 An Astronaut Driving on the Surface of the Moon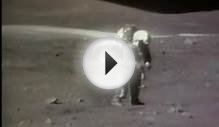 Astronaut falling down on the Moon
Share this Post