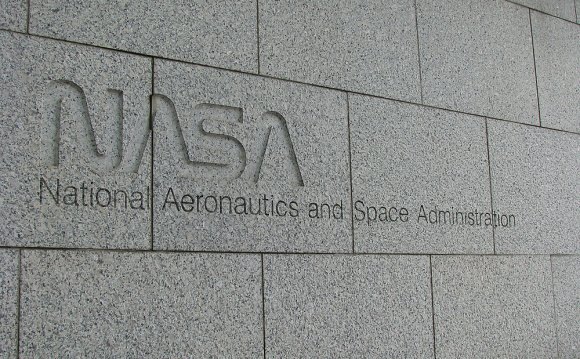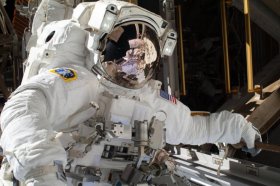 Do you think you have what it takes to be a NASA astronaut? Apply today! Photo: NASA
NASA is now accepting new astronaut applications. The application period, which started on Monday, ends on Feb. 14. Qualified candidates could be part of a future mission to Mars or a launch to the space station aboard a SpaceX or Boeing spacecraft.
Like any job, NASA has to sell potential employees the benefits. Aside from the obvious perks, the space agency touts affordable health coverage, great family leave packages and a very competitive salary.
Health care, paid leave, holidays off and maybe a free lunch every now and then are just a few potential perks at any job. With NASA, it seems unlikely the space agency would have to sell itself as an attractive destination for would-be candidates. For those whose childhood dreams were filled with visions of stars and distant planets, NASA is at the top of the list.
"Today, we opened the application process for our next class of astronauts, extraordinary Americans who will take the next giant leap in exploration. This group will launch to space from U.S. soil on American-made spacecraft and blaze the trail on our journey to the Red Planet, " said Charles Bolden, an administrator at NASA.
Want to #BeAnAstronaut? We're hiring. Applications are now open. Apply today on @USAJOBS:
— NASA (@NASA)
Among the benefits NASA is touting are challenging and interesting work, a competitive salary starting at $66, 400 a year and a fantastic work environment with state-of-the-art facilities. An astronaut could make up to $144, 566 a year after promotion.
There are some basic eligibility requirements. Potential astronauts must have a Bachelor's degree in engineering, biological science, physical science, computer science or mathematics. Three years of relevant professional experience are required, along with promotions showing increased responsibility. Pilots with 1, 000 hours of in-command time in jet aircraft are also eligible to become astronauts. As a federal employee, astronauts get 10 holidays off and accrue four hours of sick leave for every two-week pay period. Astronauts can earn 13 days of paid annual leave during the first three years of employment and up to 26 days of leave after 15 years.
Health benefit plans include a choice between Health Maintenance Organizations or fee-for service plans. NASA pays around 75 percent of the bi-weekly health benefit premium. As part of the Family and Medical Leave Act, they are also entitled to up to 12 weeks of leave without pay for the birth of a child.
If selected, astronaut recruits will have to pass physicals and a rigorous training program. There is a height limit - space suits are expensive to make - with mission specialists measuring between 58.5 inches and 76 inches. Potential pilots should be between 62 and 75 inches.
To become an astronaut, candidates need to fill out a job application and upload a resume and transcript. Applicants must also submit five references. NASA plans on announcing final candidate selections in mid-2017.
Source: www.ibtimes.com
Share this Post