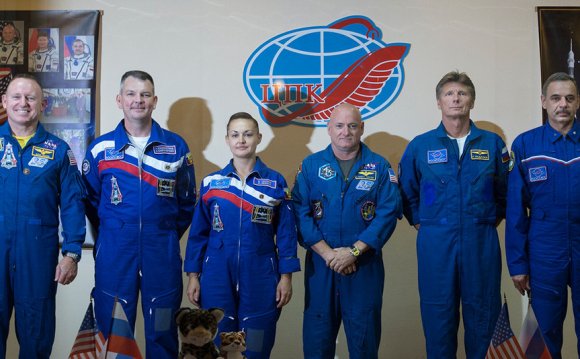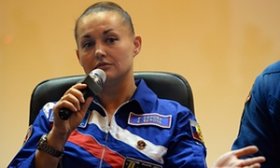 Russia's cosmonaut Yelena Serova attends a press conference at the Baikonur cosmodrome. Photograph: Vasily Maximov/AFP/Getty Images
Russia's Yelena Serova on Thursday prepared to become the first female cosmonaut in 17 years – but only after having to answer questions about her hairstyle and whether her daughter would cope while she was away.
While the Soviet Union was the first to send a woman into space – Valentina Tereshkova in 1963 – it failed to build on that promising start and Serova will be just the fourth Soviet or Russian woman in space.
Serova has been barraged with questions focusing on her gender and how she will manage to bond with her 11-year-old daughter while she is away. She even offered to give a demonstration of washing her hair in space.
But her patience appeared to run out at a pre-launch press conference in Baikonur on Wednesday when a journalist asked her to comment again on how she would look after her hair aboard the International Space Station and whether she would keep her current style.
"Can I ask a question, too: aren't you interested in the hair styles of my colleagues?" she said at the televised news conference, flanked by the male astronauts who will accompany her.
She stressed: "My flight is my job. I feel a huge responsibility towards the people who taught and trained us and I want to tell them: we won't let you down!"
Serova was personally chosen by the then head of Russia's space agency, Vladimir Popovkin. "We are doing this flight for Russia's image, " he said. "She will manage it, but the next woman won't fly out soon."
The ISS has seen its share of female astronauts, most recently American flight engineer Karen Nyberg, who completed a six-month stint last year.
Serova was born in a village in eastern Russia and studied engineering at the prestigious Moscow Aviation Institute. Before being selected as a future cosmonaut in 2006, she worked as an engineer at the spaceship manufacturers RKK Energia and at the mission control centre.
Source: www.theguardian.com
RELATED VIDEO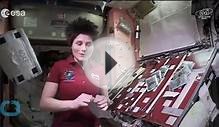 Italian Astronaut Breaks All-time Female Space Duration Record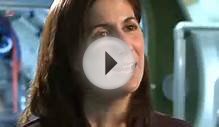 FEMALE SPACE: Soviet and Russian (and american) women ...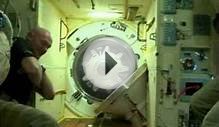 First Russian Female Cosmonaut Arrives at the ISS
Share this Post