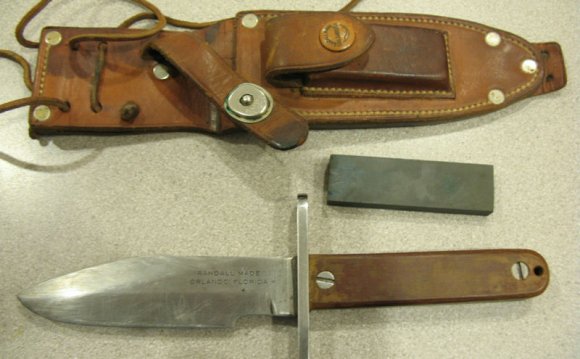 This is a duplicate of a hand-wrought survival knife made by the Randall Knives Co., a maker of speciality knives of all types, carried as equipment in the "Freedom 7" orbital Mercury mission by John Glenn on February 20, 1962. The original survival knife was lost when the hatch was jettisoned on landing in the Atlantic Ocean.
The Mercury Seven astronauts worked to develop an extensive survival kit aboard the spacecraft in case anything went wrong. Informally called the "Astro" knife, it consisted of a custom-made steel blade with a compartment in the hilt for matches and a leather sheath. The astronauts prized these knives because they knew from their experience as pilots that a knife would be one of the most valuable tools for survival on both land and water, and they also knew that they would encounter a broad range of environments, orbiting as they did over oceans and jungle and mountains and desert, and they wanted to be prepared for any emergency.
This knife was given to the Museum by W.D. Randall, Jr.
Gift of Mr. W.D. Randall, Jr.
Country of Origin United States of America Manufacturer Location
Exhibition
Type
EQUIPMENT-Survival Materials Steel, leather, micarta Dimensions
Source: airandspace.si.edu
RELATED VIDEO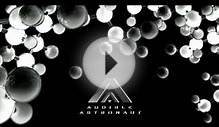 Audible Astronaut - Guns At A Knife Fight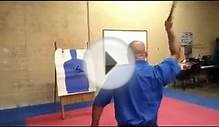 Training NASA Astronauts, Master Knife Thrower Rick Lemberg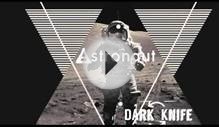 Dark_Knife - Astronaut (Original Mix)
Share this Post