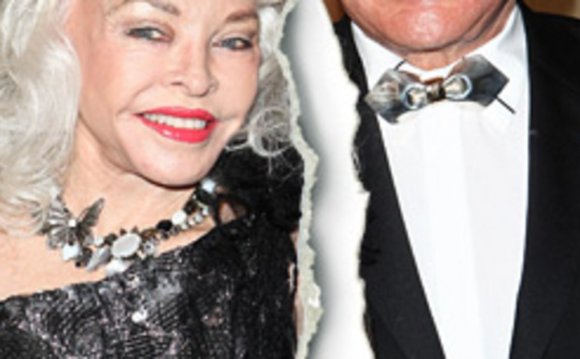 There was the Monday night program recap, delivered with cheeky color and a sprinkle of dash by Len Goodman. Notably, the head judge exercised his retroactive crankiness when he confessed that he would have docked Erin and Maks' waltz down another point for its lack of content after further consideration.
The encore dance performance, of course, went to high scorers Evan Lysacek and Anna Trebunskaya's fun and flirty quickstep, which was as much of a treat in its second viewing as it was in its first.
Also a treat: The pro dances. Well, I could have taken or left the country line dance, performed to musical guest Reba McEntire's first song, "I Want a Cowboy." Love Reba, and how she gamely matched her shiny, sparkly bronze shirt to the shiny, sparkly "DWTS" set. But the accompanying boot-kicking hoedown by Chmerkovskiy brothers Maks and Val, Edyta Sliwinska and Snejana Petrova – "the old American west is danced by three Russians and a Pole" - wasn't really my cup of tea.
On the other hand, I absolutely adored Lacey Schwimmer and Dmitry Chaplin's lovely romp through Reba's second number, "Consider Me Gone." Lacey and Dmitry were brazenly bed-sheeted and bare-chested, respectively, and the routine had the right amount of lift and passion and breath-of-fresh-air quality to match the song perfectly. Can we have them perform a routine on the show every week, please?
Also quite enjoyed Chelsie Hightower and Derek Hough's hot and spicy paso doble. Though it was a bit of a fake-out when Tom announced that Mark Ballas was also going to be performing in it as well. Was Mark's muscle injury last week not as serious as previously thought? Would we see some kind of paso doble threesome? Joke's on me: Mark's performance was on the guitar, silly! The Ballas-Hough Band lives!
What else did we find out during this hour? Niecy Nash wants to put her jiggly parts to use, but can't with next week's rumba. Evan refers to the celebraquarium as "the sky box." Season 8 contestant Melissa Rycroft donned her sideline reporter face, interviewed veteran crowd warmer Cory Almeida and endured the indignity of going through security for a segment on what it's like to be one of the 720 lucky folks sitting in the "DWTS" studio audience. There was a backstage piece about how well the cast gets along, and how in touch they all are with one another, whether it be through being a good trailer neighbor, cookie ministry (with mama bear Niecy encouraging "her thin beautiful children to eat") or some cross-country texting.
Which all may have been put together to put Kate Gosselin in a more favorable light. Because after the gloom and doom that she brought along on her face these last three weeks, it was nice to see the paparazzi magnet smile and be more relaxed and chummy for a change. And it really did seem like Kate took the note and tried to smile while on stage waiting for her fate to be revealed. Clearly, fans are voting in droves to keep the reality TV star on the program, as Kate and Tony, despite their middling scores, were saved from being in the Bottom Two once again.
Rather, it was the Bachelor Jake who ended up alongside Buzz in the Bottom Two. Though ultimately, of course, it was Buzz who took one for the team and exited the program. And the rest of the cast lined up to give him a dignified sendoff, which was nice. But was it also unintentionally offensive? Because as I understand it, civilians should not be using that sort of military salute at all.
So voters found the astronaut not Buzz-worthy enough to continue on in this ballroom frontier. Next week, however, promises some exciting new tricks: First of all, there's the introduction of the Double Score Showdown, in which each couple is given two sets of scores - one for technique, and one for performance. Not only that, but the program will also apparently be in pay-per-view, as Chad Ochocinco revealed that he and Cheryl will "just make love on the dance floor" for their rumba next week. "Love on the dance floor, " mused Tom. "Who's going to clean that up?" Ha!
Source: latimesblogs.latimes.com
RELATED VIDEO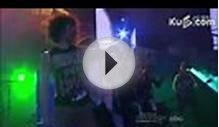 Shuffle dance on Dancing With The Stars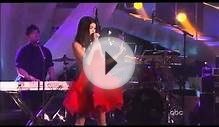 Selena Gomez | Who Says (Live on Dancing With The Stars 04 ...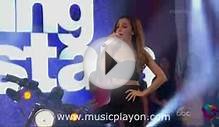 Ariana Grande - Problem (On Dancing With The Stars) (Live ...
Share this Post