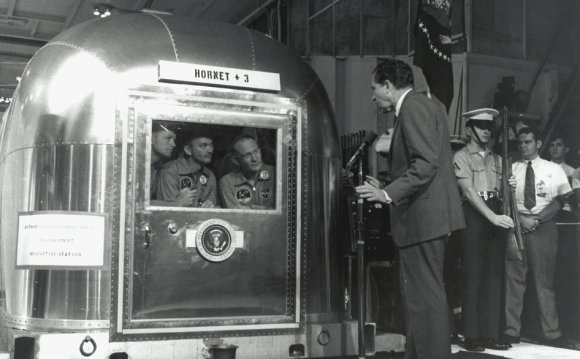 President Obama celebrated the 45th anniversary of the Apollo 11 landing by meeting with the surviving crew members of the NASA mission that put the first humans on the moon.
In the Oval Office, the president spoke privately with astronauts Buzz Aldrin and Michael Collins, as well as Carol Armstrong, widow of Neil Armstrong, who died in 2012.
"The three brave astronauts of Apollo 11 … took the first small steps of our giant leap into the future, " Obama said in a statement.
On July 20, 1969, Armstrong and Aldrin landed on the moon's surface while Collins remained in orbit. Armstrong, the first to step onto the soft, powdery turf, uttered the famous sentence, "That's one small step for man, one giant leap for mankind." (Armstrong, by the way, says that's wrong - that he said one step for " man, " a claim some speech-analyzing scientists support.)
"It was a seminal moment not just in our country's history, but the history of all humankind, " Obama said in his statement.
Though the Apollo 11 mission may hold an important spot in American history, the 47.5 pounds of lunar rock the crew brought back are still helping to shed fresh light on the moon and our solar system. Just recently, scientists who analyzed fragments gathered by the Apollo 11, 12 and 16 missions found evidence for a violent collision that may have birthed the moon.
Source: www.latimes.com
RELATED VIDEO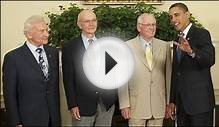 Obama hails Apollo 11 astronauts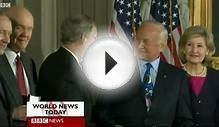 Apollo 11 Astronauts Receive US Congressional Gold Medals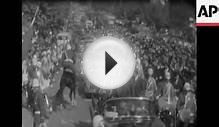 SYND 22 10 69 APOLLO 11 ASTRONAUTS VISIT TURKEY ON THEIR ...
Share this Post