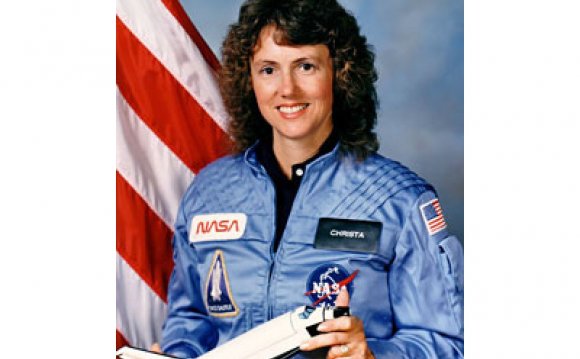 Teachers in Space began as a government project. On August 27, 1984, President Ronald Reagan announced he was "directing NASA to begin a search in all of our elementary and secondary schools and to choose, as the first citizen passenger in the history of our space program, one of America's finest—a teacher." In that way, Reagan said, "All of America will be reminded of the crucial role that teachers and education play in the life of our nation. I can't think of a better lesson for our children and our country."
More than 11, 000 teachers answered the call, each of them filling out a 25-page application that took 160 hours to complete. Finalists traveled to Washington DC, then to Houston for a battery of medical tests, briefings, and interviews. Finally, in July of 1985, NASA chose New Hampshire teacher Christa McAuliffe to be the first Teacher in Space and Idaho teacher Barbara Morgan as her backup.
Sadly, Christa McAuliffe was not destined to become the first teacher in space. On January 28, 1986, the Shuttle Challenger experienced the worst disaster in the nation's space history when a flaw in the Shuttle's solid rocket booster caused the vehicle to break up just 73 seconds into flight. The seven crew members, including Christa McAuliffe, perished.
Even after the Challenger accident, Reagan's visionary commitment never wavered. "We'll continue our quest in space, " he declared. "There will be more Shuttle flights and more Shuttle crews and yes, more volunteers, more civilians, more teachers in space. Nothing ends here; our hopes and journeys continue."
The Educator Astronaut program
Although denied the chance to be a Teacher in Space after the Challenger accident, Barbara Morgan did not give up her dream of going into space. For more than a decade, she continued to press NASA for the chance to fly. Finally, in 1998, NASA accepted Morgan as the first Educator Astronaut, but the original goal of flying teachers in space and returning them to American classrooms was gone. Instead, the new Educator Astronaut program would take teachers out of American schools to join the NASA astronaut corps.
In August of 2007, twenty-three years after Reagan's historic announcement, Barbara Morgan finally made it into space. Unfortunately, she had to give up her teaching career to get there, and NASA seemed to go out of its way to emphasize the fact that she was no longer a teacher. Shuttle Commander Scott Kelly told a reporter, "I don't have a teacher as a crewmember. I have a crewmember who used to be a teacher." In a post-flight press conference, NASA Administrator Mike Griffin said that he did not consider Barbara Morgan an Educator Astronaut but "a regular Mission Specialist who once upon a time was a teacher."
In 2004, NASA recruited three more Educator Astronauts, Joe Acaba, Richard Arnold, and Dottie Metcalf-Lindenburger. However, with the Shuttle program coming to an end in 2010, it is doubtful how many of these Educator Astronauts will get the chance to fly. NASA plans to replace the current orbiter with an Apollo-style space capsule called Orion. This capsule will afford fewer flight opportunities. The Shuttle flew as many as nine flights a year, carrying up to 58 astronauts; Orion is expected to fly two or three times per year, carrying just 8 to 12 astronauts. This drastic reduction in flight rate means that many members of the current astronaut corps will never fly.
Teachers in Space reborn
Yet, the future of space travel no longer depends solely on NASA. In June of 2004, SpaceShip One became the first privately built and financed vehicle to carry a human into space. Four months later, it won the $10 million Ansari X-Prize by flying to space twice in less than two weeks. That reusability showed that it was possible to build vehicles that would dramatically reduce the cost of human spaceflight. As a result, several companies are competing to build reusable spacecraft that can carry private citizens into space.
With the dawn of the commercial spaceflight industry, Teachers in Space was reborn. The Shuttle might allow the government to fly one or two teachers in space, but the new commercial vehicles will allow the nonprofit sector to fly an unlimited number of teachers. We decided to create a new, expanded Teachers in Space program, as described in Teachers in Space: The Vision.
We launched the new Teachers in Space program in 2005 with Pam Leestma, second-grade teacher and cousin of NASA astronaut David Leestma, and a training flight in a MiG-21.
cast of secret life of pets
barbie pets
monster pets
all pets
adopt me pets
craigslist pets birmingham
lost pets
robot pets
turtles as pets
craigslist pets indianapolis
people for pets
pets hotel
do wombats make good pets
pets for sale craigslist
pets and people
easy pets to take care of
pop pop pets
everything for pets
craigslist williamsport pets
pets on trains
chattanooga craigslist pets
servals as pets
wonder pets theme song
battle pets wow
pets and things
craigslist indiana pets
secret life of pets 2 cast
texas craigslist pets
pets clipart
pets for adoption
oregon live pets
portland craigslist pets
funniest pets
cages for pets
hermit crabs as pets
best carpet cleaner solution for pets
all pets club
exotic pets for sale
adopt me pets names
bird names for pets
pets on broadway
pennsylvania craigslist pets
pets plus lubbock
noahs ark pets
companion pets
fetch for pets
healthy pets
pets login
hermit crabs as pets
habitica pets
lubbock craigslist pets
wonder pets ming ming
quokkas as pets
how to get free adopt me pets
touchbar pets
well pets
aqua pets
oahu craigslist pets
small animals for pets
habitica pets
kids and pets
lovely pets
pets food
pets spotify
octopus as pets
palace pets
adoring pets
vip pets toys
best birds for pets
fur real pets
healthy pets vet
anime pets
all adopt me pets
castle crashers pets
pets and vets
homegrown pets
custom dog tags for pets
adopt me new pets
cool pets to have
alabama craigslist pets
pets r inn
pets login
craigslist tucson pets
wow battle pets
craigslist san jose pets
rx vitamins for pets
wonder pets theme song lyrics
for pets sake
our pets heads are falling off
bridges pets
pets farm
craigslist spokane pets
koolau pets
cute pets
life of pets
craigslist pets reno
best pets to have
rx vitamins for pets
wow best battle pets
chillicothe ohio craigslist pets
forest lake pets
craigslist columbus pets
rainbow bridge pets
save the wonder pets
little live pets flamingo
safari pets
pets craigslist
weed killer safe for pets
types of lizards pets
all pets club
craigslist pets nashville
pets are people too
hotels that allow pets near me
house pets
missouri craigslist pets
best reptile pets
adopt me pets for free
rc pets
low maintenance pets
octopus as pets
Source: www.citizensinspace.org
RELATED VIDEO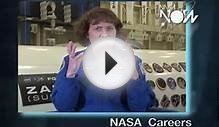 NASA Now Minute: Careers: From Teacher to Astronaut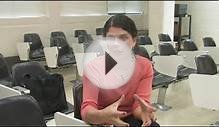 Elementary School Teacher Job Description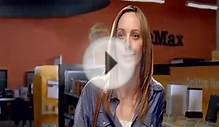 OfficeMax Back-to-School Astronaut
Share this Post