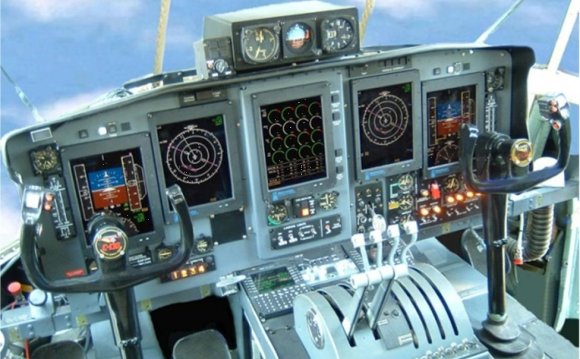 Haier, Astronautics, and BASF present the first prototype of a magnetocaloric wine cooler at the International Consumer Electronics Show in Las Vegas/Nevada
Partners demonstrate the functional principle of innovative technology for energy efficient cooling
Ludwigshafen, Germany and Las Vegas, Nevada, January 5, 2015. Haier, a leading global manufacturer of household appliances, Astronautics Corporation of America, a global technology company, and BASF, the world's leading chemical company, present at the International Consumer Electronics Show (CES, Jan. 6 – 9) in Las Vegas, Nevada, a proof-of-concept wine cooler refrigerated by a magnetocaloric heat pump.
A magnetocaloric heat pump – a cooling device based on magnetocaloric materials – is an ideal alternative to traditional compressor-based refrigeration technology. Magnetocaloric materials heat up when put in a magnetic field and cool down when removed from the magnetic field. In the magnetocaloric heat pump, heat is transferred from the cold interior of the wine cooler to the warm surrounding air by shuttling a water-based coolant through the magnetocaloric materials as they go in and out of the magnetic field.
One key to success is a class of functional materials based on manganese and iron developed by BASF and its partner Delft University of Technology, the Netherlands. "Together with our research colleagues who are well-experienced in functional materials as well as in systems solutions and modelling, we developed this innovative class of materials, " explains Andreas Riehemann, Managing Director of BASF New Business GmbH. "Together with our partners we can develop tailor-made functional materials for our customers' cooling applications." The magnetocaloric materials consist of abundant and affordable raw materials. They feature high performance across the whole range of temperatures relevant to refrigeration as well as high volume stability under operating conditions. BASF will sell these materials under the Quice® brand.
Astronautics provided the specialized expertise to integrate the new materials into the magnetocaloric heat pump. "By operating an integrated wine cooler prototype we demonstrate that magnetocaloric technology has the potential to revolutionize the cooling industry, " says Dr. Steven L. Russek, Director of the Astronautics Technology Center in Madison, Wisconsin. Using BASF's magnetocaloric materials, Astronautics developed the magnetocaloric heat pump and along with Haier integrated it into the prototype wine cooler. Theoretical studies demonstrate that refrigeration systems based on the magnetocaloric effect can be up to 35% more energy-efficient than vapor compression systems. Furthermore, cooling systems based on magnetocaloric materials will operate with less noise due to the absence of a compressor. This technology makes use of water-based coolants instead of gaseous refrigerants.
Source: astronautics.com
RELATED VIDEO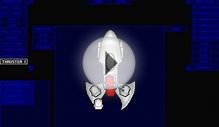 Astronautics - Test 1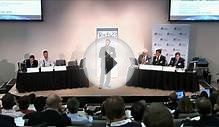 Tech23 2010 - Dr Jason Held - Saber Astronautics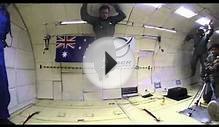 Saber Astronautics DragEN Tether Deployer test
Share this Post