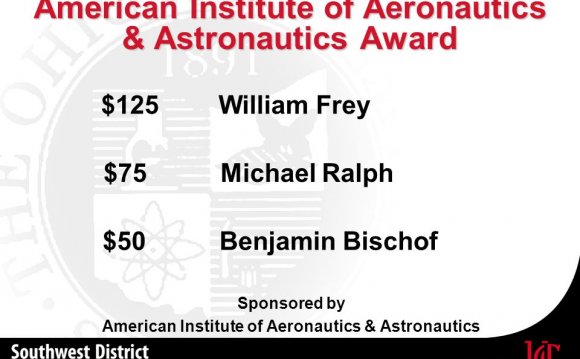 Welcome to the AIAA MIT Chapter's home on the web. This section, like many others in the American Institute of Aeronautics and Astronautics, is dedicated to advancing the arts, sciences, and technology of aeronautics and astronautics, as well as promoting the professionalism of those engaged in these pursuits.
Here at the Massachusetts Institute of Technology, the AIAA holds many events each year for the benefit of the engineering community. Events include Internship Colloquia where students can discover the internships other Aero/Astro students have participated in, a lunch series known as There Is Life After PSets where students can find out what really happens after college, as well as the annual AIAA Student-Faculty Dinner. Click here to learn about upcoming events.
Please click above to learn about our officers, to check out our schedule, and to learn more about our purpose. On the 'Purpose' page, you can take a look at our Constitution. In addition, a list of pertinent links is provided.
If you would like to join the AIAA or renew your membership, please follow the link above on the navigation bar. You will be taken to the AIAA website for registration or renewal.
Source: web.mit.edu
Share this Post